Get results; learn a simple Goal Setting system, plus the secrets of how to make it work for you in a big way.
About this event
**PLEASE NOTE; THIS IS A TWO DAY EVENT**
Covid-19 has taken away a year of our lives, dramatically changing how we live on a day-to-day basis. Many goals and plans we made, have had to be set aside and the future for many looks uncertain.
I don't have a solution for the pandemic, but I have methods and actions that you can take in order to cope with this day to day uncertainty while mapping out and moving forward to a positive future.
Let me help you to create compelling goals that are aligned with you and what you genuinely want out of life.
Don't let this current climate overwhelm you or hold you back.
I'm going to share my step by step process, which I have taught to thousands of people, to help you actually achieve your goals and make major progress this year.
This workshop is a must for you if you want to:
Find focus and get yourself on track.
Cope with the current climate and strive.
Improve your health and wellbeing.
Start your own business or make a career change.
Accomplish a big dream, goal, or aspiration.
Get your finances in order.
Improve your relationships.
People don't plan to fail; they simply fail to plan: being able to actively set, track and hit goals is one of the core ingredients that can enable you to achieve your definition of success.
Yep, good things do come to those who wait; but it is normally what's left behind by those who took action.
This year don't be a 'could of, would of, or should of' type of person. Get in the driving seat and make the most, best, and success of your time; no matter what situation we find ourselves in.
I have a lot to share with you; so I've split the workshop over two days.
Saturday 13th March 6 pm - 8.30 pm
Sunday 14th March 6 pm - 8.30 pm
You only have to book once and your ticket will give you access to my workshop for both days. I want to give you everything that was given to me to help me to succeed, plus much more. Let's make this year much better than last year and accomplish more.
Once you have booked on; I'll send you a link, so that you can download the worksheets you will need.
Make sure you attend both days so that you can get the very best from the event; I'll make sure that I leave time for a Q & A session on day two so that you can really benefit from this.
Life can be tough; just look at what is happening right now. Let us spend some time together and let me help you, the way some special people helped me many years ago when I was completely down on my luck.
There is no better time to give yourself the mental tools you need to navigate this terrain and give yourself the very best chance for success.
Objectives
At the end of this course, delegates will be able to:
Clarify and define the qualities of successful goal setting.
Learn a specific, step by step goal setting process to increase personal and business excellence.
Strategically set short-, mid and long-term goals that are measurable and attainable.
Understand how to use/develop powerful self-talk programs for huge results.
Identify destructive patterns and behaviors; interrupt them and change them.
Find focus, track progress, and stay motivated.
Achieve excellent results by developing a winning attitude.
Learn and develop the use of meditation to solidify and fast track your success.
Describe how new information will be applied to immediately improve and sustain performance.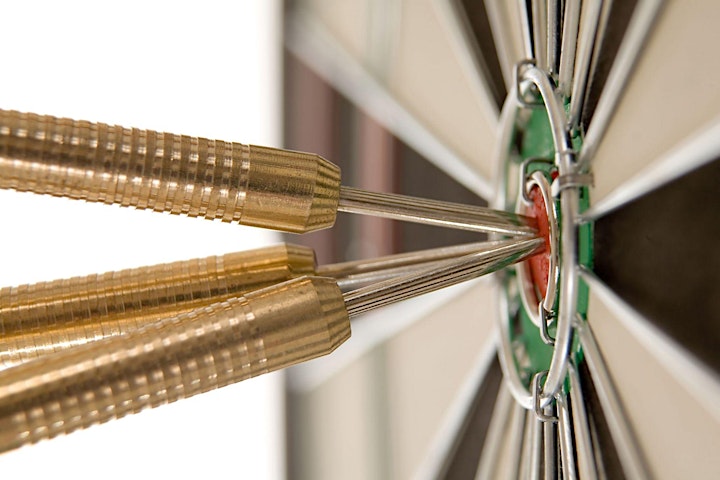 About the facilitator:
Anthony Charles is an Entrepreneur, coach, mentor, and founder of Team Titanium, Choices Local Business Club and Choices Local Magazine; a Haringey based magazine totally focused on supporting and guiding entrepreneurs in their transition from employment to a business of their own.
Having successfully made the transition from employee to self-employment and then to business owner a number of years ago, Anthony knows first-hand the many ups and downs, joys and adversity that come with succeeding in the business world.
It hasn't always been easy; having to previously overcome the stigma plus low self-esteem that came when bad decisions caused him to be homeless and a ruff sleeper; Anthony understands the difference between the devastation that one wrong decision can make in your life and the results that a slight tweak to your thought process can make for you.
His experience of overcoming these challenges has inspired him to create a system for others for total business and personal success. His personal journey and experiences have made him into a tenacious fighter for Entrepreneurs, Businesspeople and those who want to do more, have more and be more.
"Constantly learn change and grow, control your thinking, understand your purpose, continue to enhance your Action, Responsibility, Persistence and Character. Stay positive, stay focused and live your dreams".
Anthony Charles.