Description
Building your Organisation's Employer Brand
How to build your organisation's brand on sites like Glassdoor and Indeed


How small companies are able to compete with large multi-nationals when marketing their organisation to prospective employees and "telling their story".
How to design an employer brand marketing strategy that can deliver measurable benefits even with only 30 mins input per month.
Finding your own story and identifying similar organisations to follow and gain inspiration from.
Measuring your success and improving your strategy.
---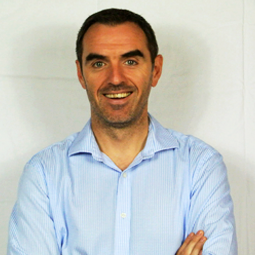 Your Trainer

Adrian McDonagh founded EasyWeb Recruitment in 2005. He oversees the training and technology teams at EasyWeb. His formal job title is "Chief Ideas Officer" which probably says more about his personality than what his job entails. The best explanation we could get from him was "Part-time trainer, part-time product manager, part-time business owner, full-time online recruitment ninja" – make of that what you will.
Click here to view Adrian's Linkedin Profile
Click here to read recent feedback about this event
---
Who Should Attend?
Our free workshops & webinars are for HR Professionals and in-house recruiters at UK based organisations. Unfortunately we cannot accommodate attendees from other business areas. We regret that our events are not open to recruitment consultants, RPOs or Job Boards (Includes internal HR / Recruitment departments).
If you wish to attend but are not a HR professional or in-house recruiter please contact us and you can be added to a reserve list in case of cancellations or extra spaces.

---
Further Information
Since 2009, EasyWeb Group have been running free online recruitment workshops & webinars training over 1,000 HR Professionals & in-house recruiters every year. Our events offer the chance to begin your online recruitment journey or up your current knowledge of a variety of subjects including job boards, LinkedIn, Employer Brand to name a few.
EasyWeb Group provides a range of recruitment solutions that include:
---
Terms & Conditions:
Full terms and conditions for our events can be found here: www.easywebtraining.com/terms