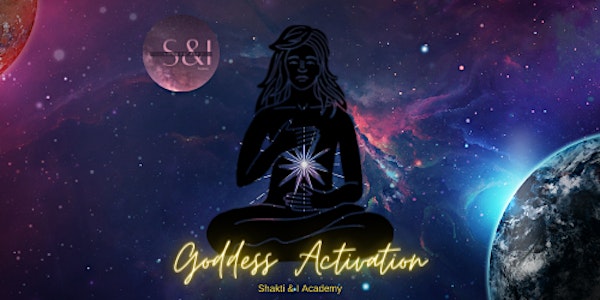 Experience the power of the Activation Method and Activate the Goddess within!
About this event
There is 2 parts to this - Heal and Evolve.
We will work across your 4 bodies - Physical, Mental, Emotional and Spiritual.
Right now your mind is focussed on an event that happened in the past, so its tuned into the channel of the past, which is keeping you stuck in a lack mindset and low vibration, stopping you from allowing what you desire to flow into your life.
The goal with this process is to go back to the event that your mind has stuck on repeat, find out where in your body you are holding onto it (physical), heal the emotions attached to it (emotional), learn the lessons to see it differently and to integrate new core beliefs that support your desires (mental) and lastly to lift the energetic baggage that weighs you down (spiritual).
The 21 day Aftercare Ritual is so important for you to follow as this is where the re-programming takes place as it takes 21 days to programme your brain into new habits. The new habit you are looking to install here is to focus on your future, and not slip back into the past.
I will keep connecting with you during the 21 days Aftercare Ritual and after that we will have a celebration call where we can share successes, wins and progress. I will read each one of you in the group an Angel card before you go and be the Goddess that you are x