Over a series of four interactive workshops, explore the embodiment of your own power, leadership and Sovereignty with Dr Lynne Sedgmore.
About this event
**Please Note: This live online course has already begun, but you can still join us! You will receive recordings of the live sessions up to the present time, plus invitations to the remainder of the course sessions. Or, sign up for just one or two of the upcoming sessions.**
Are you curious about how you might lead collectively and consciously from your own deepest values and Goddess Gnosis?
Are you ready to explore the embodiment of your own power and Sovereignty?
You may be looking for a supportive space to explore your current role as Priestess/Priest or in your spiritual community
You may be stepping into formal or informal positions of leadership in community, movements or organisations.
You may want to be more present and self-aware in relationships or in your daily life.
The Luminary Call
A Luminary is she/he who births - the fullest potential of her/himself in a Leaderful way.
Leaderful is an interconnected, plural, collective, collaborative and sharing endeavour – not an individual phenomenon - encouraging people to co-lead in synchronicity - together.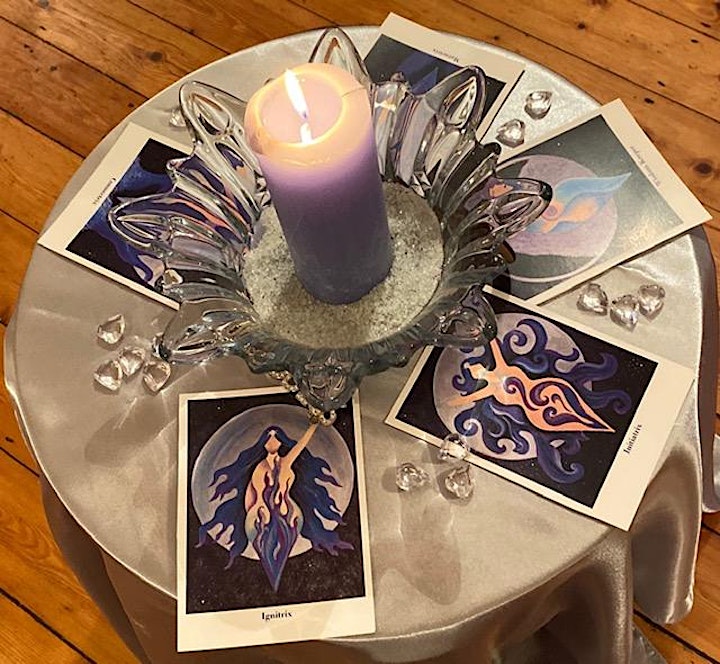 The key is you feel The Luminary Call to explore:
A New Luminary Goddess Centered Path
"We need ... a new vision, a new definition of power and leadership.
We must go away from the old model and toward one of creative cooperation"
Johnnetta Cole
"You can't easily fit women inside into a structure that is already coded as male; you have to change the structure"
Women and Power - Mary Beard (2017)
The Goddess Luminary Wheel includes Goddess gnosis, love, archetypes, the four elements and stages of the moon. It is steeped in The Luminary Leaderful Way, and explores paths of power, ways of knowing and states of being. Goddess, presence and reflection are at it's heart.
It explores finding a liberating relationship with power - power stemming from the female capacity to birth and foster the fullest potential and power of all - beyond dominator hierarchies. It explicitly holds Goddess at its centre while recognising this work involves both women and men called to serve.
Lynne will share a range of Luminary approaches and we will work together through experiential exercises, sharing and reflection.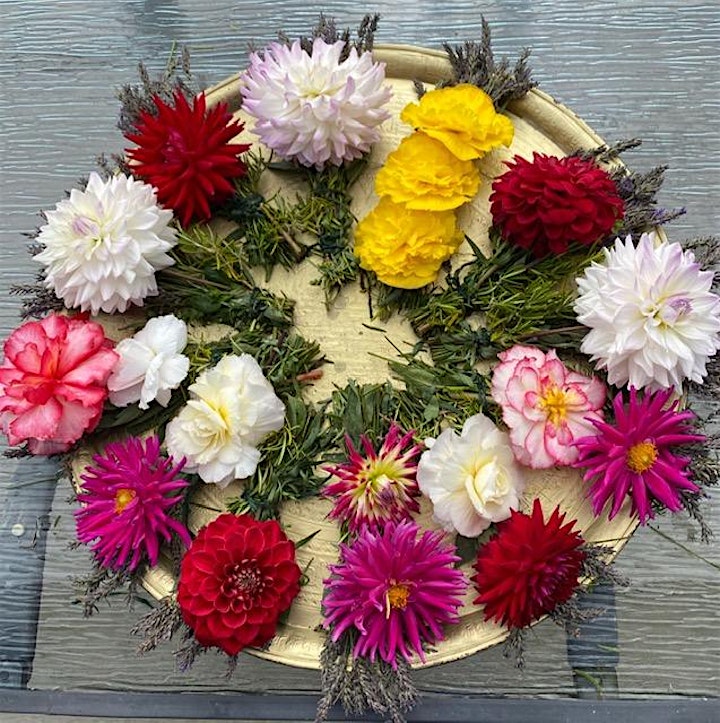 Session Dates and Outline - Fortnightly Wednesday Evenings
Week One Wednesday 21st October 6.30-9.30 pm
Initiating your Luminary Journey - Illuminatrix
The first session overviews the dimensions of the Goddess Luminary Wheel then helps deepen your unique Goddess Gnosis alongside acknowledging your identity and authenticity as a leader. You will be encouraged to "know yourself with skill"and to live and be Leaderful from your own values, unique voice, presence, love and wisdom.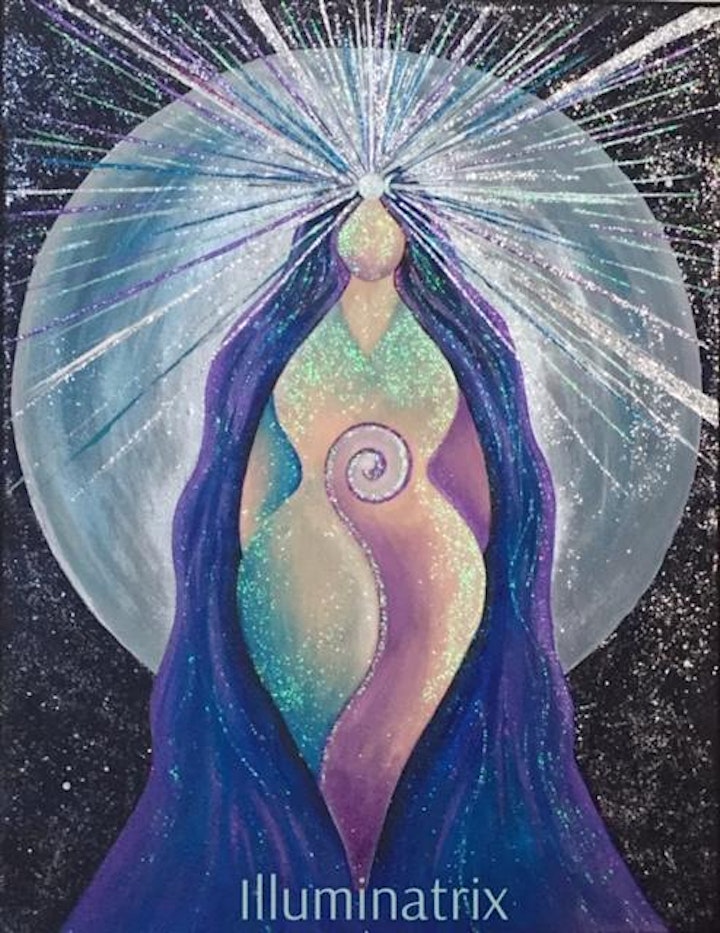 Week Two Wednesday 4th November 6.30-9.30 pm
Releasing your Power - Ignitrix
A wide range of sources and types of power will be shared and explored. You will reflect upon your own relationship to power while remaining true to yourself and your own autonomy. You will understand your preferred power styles. We explore how intuitive, passionate activists change the world for the better.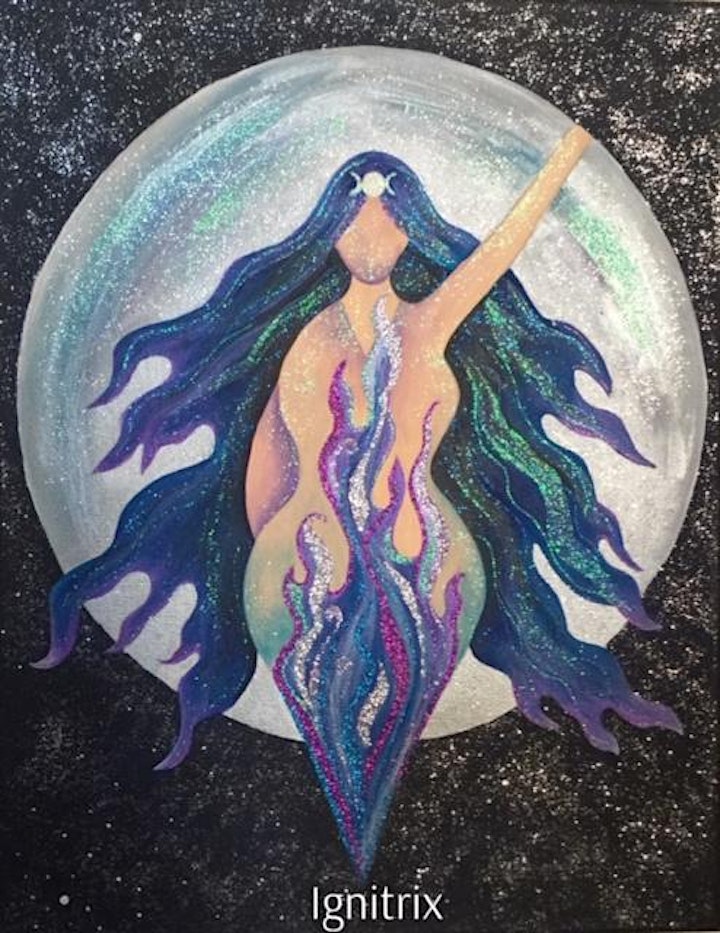 Week Three Wednesday 18th November 6.30 - 9.30 pm
Luminary Styles and Flow - Connectrix
Discover your own authentic Luminary styles and explore your shadow styles.
Learn how to foster your relational capacity to inspire, empower and be Leaderful through the flow of water, adaptability and the connectivity of weaving webs and networks.
Express your true service in leading and serving.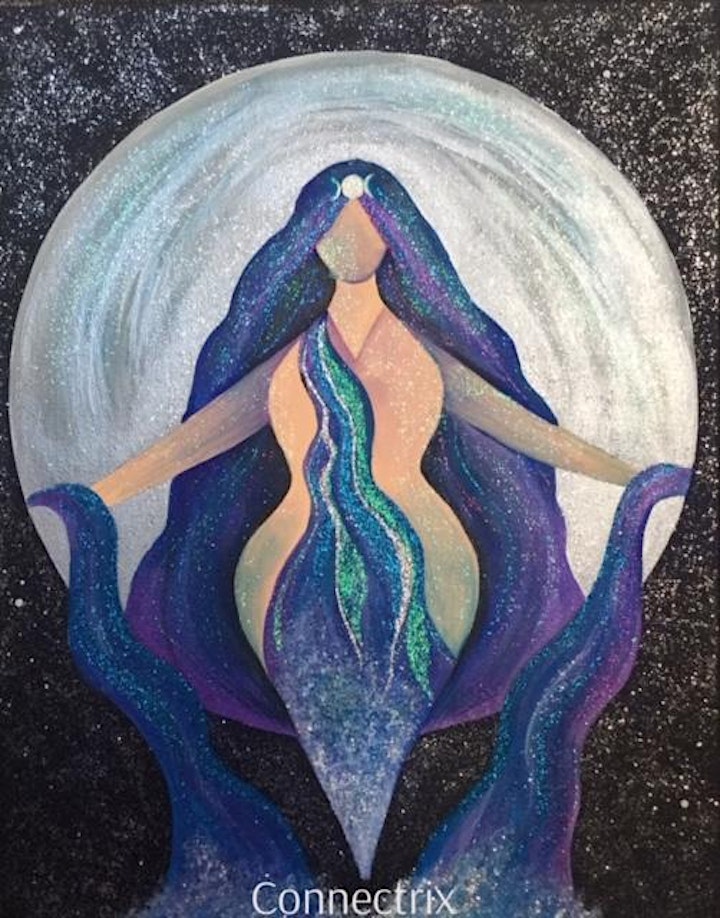 Week Four Wednesday 2nd December 6.30 - 9.30 pm
Expressing your Sovereignty - Maturtrix
You will explore your embodiment of Leaderfulness by Being fully in your unique sovereignty and expressing your true embodiment of Goddess power. You will commune with Mother Earth to hold and support you in your leadership and assist in taking care of your physical well-being.
This session will include consolidating and reflecting on your journey through the four sessions.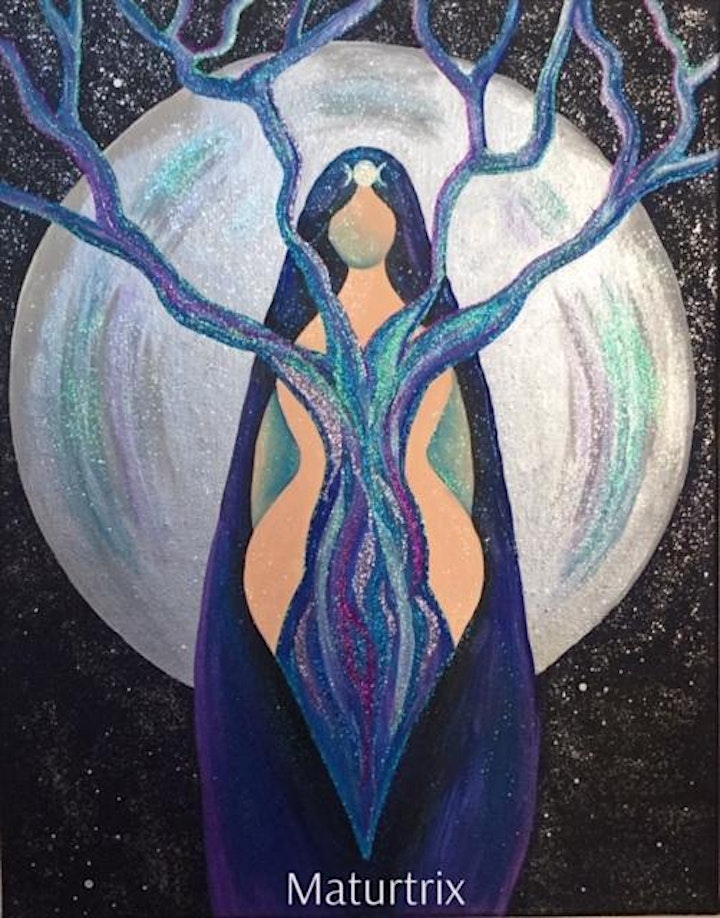 Each session will be held on Zoom
Price for each individual session of 3 hours is £28
Price for all four sessions £88
Open to women and men
If you complete all four sessions you will receive an online Certificate of Completion from Glastonbury Goddess Temple.
Please note: If you cannot attend any of the sessions live, a recording will be sent to you of that week's presentation.
Recordings will be made available to participants after each event.
About Lynne
Dr Lynne Sedgmore CBE, MSc, BA, CertEd, MNFSH is a priestess healer, temple melissa, soul coach, leadership developer, retreat facilitator and poetess. She has fostered leadership and spirituality in educational and mainstream organisations as a Chief Executive and senior leader for 25 years. She completed a Doctorate in Spiritual Leadership in 2013. She spent 7 years as an educational lobbyist working at top political levels, including sitting on a national Prime Minister Review of Leadership.
She led the development of 40,000 leaders as CEO of the national Centre for Excellence in Leadership from 2004-8 and co-tutored the international Soul of Leadership programme for 5 years. In 2016 she was named one of the UK's 100 Women of Spirit and in 2007 was awarded The International Spirituality in Work award.
Her leadership journey and poems have been published in a range of publications including Spiritual Leadership in Action, Enlivenment and Healing through the Goddess.
Lynne runs the two year training, The Goddess Luminary Wheel, through Goddess Temple Teachings.
Lynne is a mother, step-mother and grand mother and moved to Glastonbury in 2010.
Find out more about Lynne's full two-year training in The Goddess Luminary Wheel on the Goddess Temple Teachings website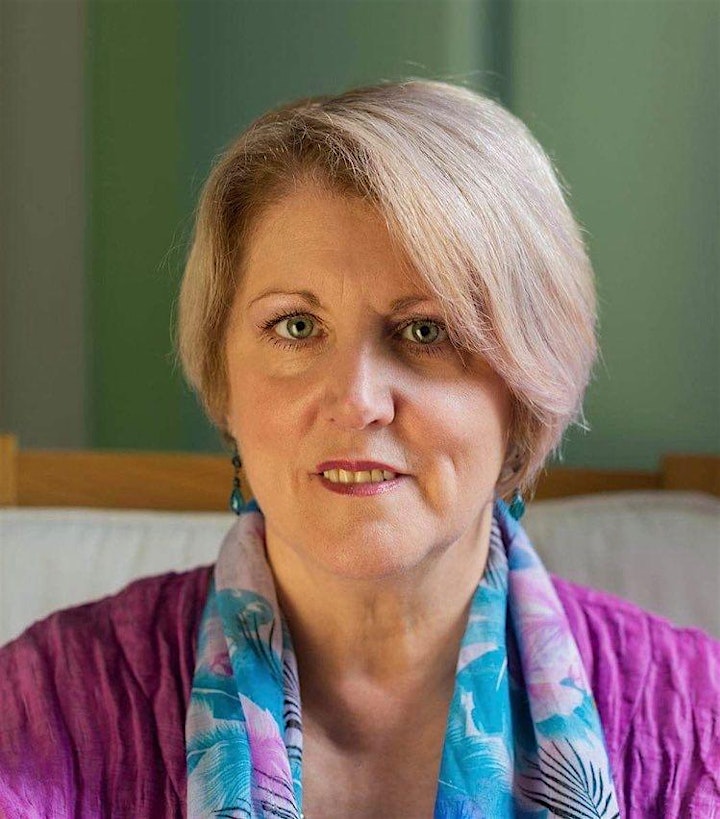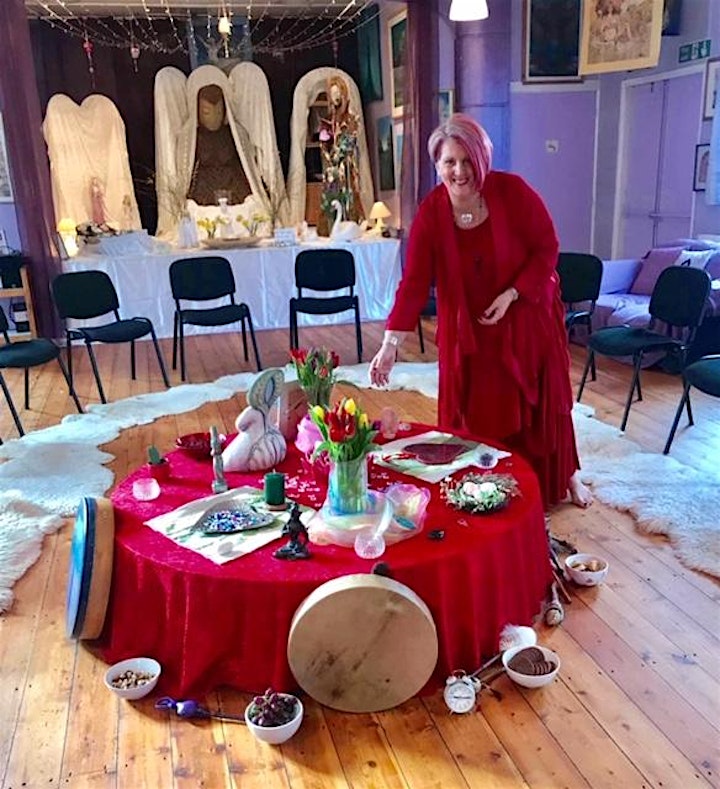 Organiser of Goddess Luminary Experience with Dr Lynne Sedgmore
The Glastonbury Goddess Temple is a modern-day Goddess loving community organisation, dedicated to the worship of the indigenous British Goddess in all of Her many manifesting forms. Living here on the sacred Isle of Avalon, the Glastonbury Goddess community have been re-experiencing and re-imagining the Divine Feminine since the 1980s.
We believe that we are the first formally recognised public indigenous British Goddess Temple in Europe for perhaps 1,500 years and maybe ever.
Since its inception, the organisation has grown to encompass many other beautiful enterprises and community offerings, set up by Priestesses and Priests of Avalon from the Temple.
To find out more, visit our website:
www.goddesstemple.co.uk