Join us for our next online seasonal ceremony, to celebrate Autumn Equinox (Mabon) and the Earth Goddess.
About this event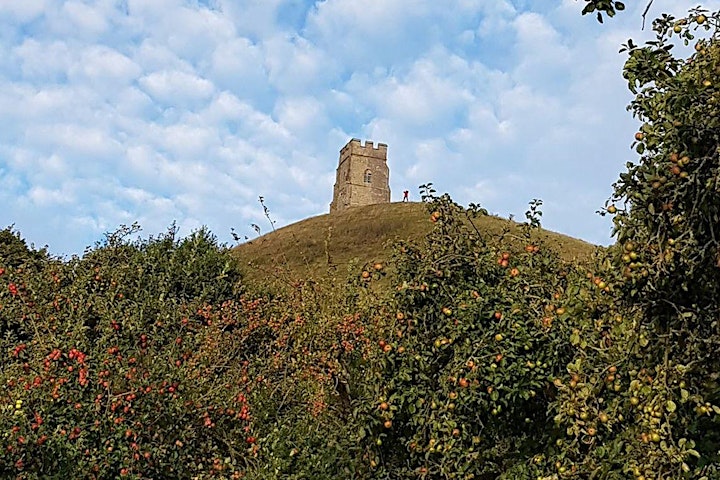 Join us for our next online seasonal ceremony, on Wedneday 23rd September, to celebrate the Equinox! As the Wheel turns, in the Avalonian Goddess tradition at this time of the Autumn Equinox, or Mabon, we honour the Earth Mother Goddess, the Goddess of Harvest and Manifestation. We celebrate the harvest of fruits and grains, both literally and spiritually, and the beauty of the Earth Goddess as She is known by many names: Banbha, Eartha, Gaia.
At this time here in Avalon, we celebrate the Lady of Avalon, Nolava, in her Earth aspect. She can be seen in the ripening of the apples in the orchards of Avalon, in their rich, intoxicating scent. We invite you to offer up your gratitude for all that you have in your lives, for Her abundant nature, and to call in all that you wish to manifest at this time of inner earthing and grounding.
We invite you to join us for an evening of sensual songs, chant and ceremony to celebrate the Earth Goddess, held by Priestesses and Priests of Goddess and of Avalon from the Glastonbury Goddess Temple.
This ceremony will be hosted by Priestesses and Priests of Avalon both streaming live from the sacred land, Glastonbury, the Isle of Avalon, and from their homes around the world.
The ceremony will be online via Zoom - a link will be sent out to participants upon registration.
Ceremony donation:
We are asking for a donation of £5 for this ceremony, which will help us to cover the administrative costs of keeping our Temple activities going. We are very grateful for all your donations. We recognise that many are financially struggling at this time, and want to make sure the ceremony is as accessible as it can be for people, hence we have kept the cost as low as possible.
Goddess Temple Air Madrons can attend this ceremony for FREE! Sign up here:
https://goddesstemple.co.uk/join-the-virtual-temple/
www.goddesstemple.co.uk
Follow us on Facebook:
https://www.facebook.com/glastonburygoddesstemple/
Follow us on Instagram:
https://www.instagram.com/glastonburygoddesstemple/
Subscribe to our YouTube channel:
https://www.youtube.com/glastonburygoddesstemple
Organiser of Goddess Temple Mabon Ceremony (Online): Nolava of Earth
The Glastonbury Goddess Temple is a modern-day Goddess loving community organisation, dedicated to the worship of the indigenous British Goddess in all of Her many manifesting forms. Living here on the sacred Isle of Avalon, the Glastonbury Goddess community have been re-experiencing and re-imagining the Divine Feminine since the 1980s.
We believe that we are the first formally recognised public indigenous British Goddess Temple in Europe for perhaps 1,500 years and maybe ever.
Since its inception, the organisation has grown to encompass many other beautiful enterprises and community offerings, set up by Priestesses and Priests of Avalon from the Temple.
To find out more, visit our website:
www.goddesstemple.co.uk