Join us for our next online seasonal ceremony, to celebrate Winter Solstice and Nolava of Air.
About this Event
Join us for our next online seasonal ceremony on Monday 21st December, to celebrate Winter Solstice and Nolava of Air!
At Winter Solstice, we honour the longest night of the year and the deepest part of the Dark heart of the Year. At Winter Solstice or Yule, we enter the dreaming time, when we cocoon by our Hearth fires and come together in community and connection to dream in the new year. This year, Winter Solstice coincides with a great astrological conjunction of Jupiter and Saturn, making it an exceptionally potent portal for transformation.
As the Wheel turns, at Yule in the Avalonian Goddess tradition we honour the Lady of Avalon, Nolava, in Her Air aspect. She is the Ancient Mother, guardian of Star Wisdom, who we connect to in the dreamtime, as She takes us to access higher realms of our being. She assists us in bringing through our ancient Soul Wisdom, our ancestral wisdom, and the wisdom of the Cosmic Star Mother, Stella Nolava.
We invite you to join us for an evening of wintery songs, chant and ceremony to celebrate the Ancient Star Goddess, held by Priestesses and Priests of Goddess and of Avalon from the Glastonbury Goddess Temple.
This ceremony will be hosted by Priestesses and Priests of Avalon both streaming live from the sacred land, Glastonbury, the Isle of Avalon, and from their homes around the world.
The ceremony will be online via Zoom - a link will be sent out to participants upon registration.
Ceremony donation:
We are asking for a donation of £5 for this ceremony, which will help us to cover the administrative costs of keeping our Temple activities going. We are very grateful for all your donations. We recognise that many are financially struggling at this time, and want to make sure the ceremony is as accessible as it can be for people, hence we have kept the cost as low as possible.
Goddess Temple Air Madrons can attend this ceremony for FREE! Sign up here:
https://goddesstemple.co.uk/join-the-virtual-temple/
www.goddesstemple.co.uk
Follow us on Facebook:
https://www.facebook.com/glastonburygoddesstemple/
Follow us on Instagram:
https://www.instagram.com/glastonburygoddesstemple/
Subscribe to our YouTube channel:
https://www.youtube.com/glastonburygoddesstemple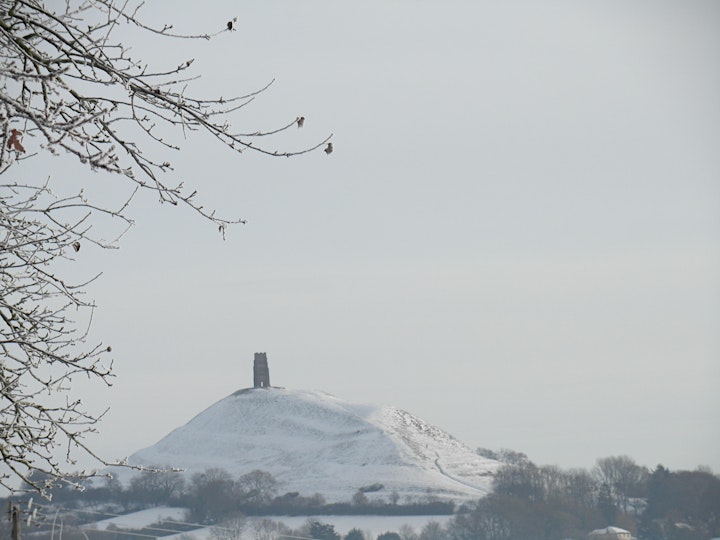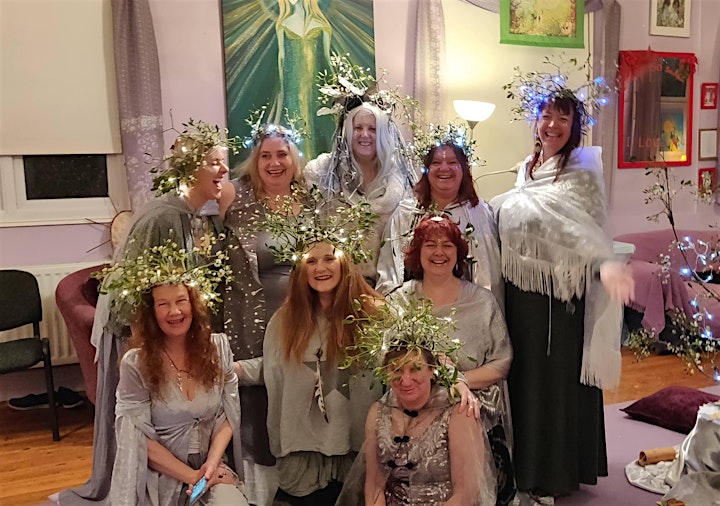 Goddess Temple Priestesses and Priests at our Yule Ceremony in 2018, at the Goddess Hall!