Description
Gods in Shackles
is an epic documentary that reveals the truth behind Kerala's glamorous cultural festivals where temple elephants are exploited for profit under the guise of culture and religion.
Gods in Shackles

was nominated at the United Nations General Assembly on the World Wildlife Day 2016 by the CITES and International Elephant Film Festival. The film has also won 10 International Film Festival Awards, including the Best Documentary for 2016 by the prestigious Miami International and Cayman Island film festivals, and the award of recognition at the most acclaimed International Film Festival of India in Goa last November.
This one-off high-profile screening at London's Royal Geographical Society is the European gala of this powerful and important documentary. The film's director, producer, and co-writer Sangita Iyer, also the Founder & President of Voice for Asian Elephants Society, will be in attendance in addition to key figures from the world of conservation including Virginia McKenna OBE, co-founder of the Born Free Foundation and Will Travers OBE, President of the Born Free Foundation, all of whom will sit on a panel after the screening for audience questions. All profits from this event will go directly to Voice for Asian Elephants Society and the Born Free Foundation to support the continuing conservation efforts of both.

"I am sure that this film, shot with infinite compassion, will shock all who watch and motivate many to do all in their power bring this torture of sentient sapient beings to an end. Gods in Shackles must be shown widely, and it deserves to win many awards. It must have been harrowing to make, and I congratulate Sangita Iyer and her team for their compassion and dedication." - Dr. Jane Goodall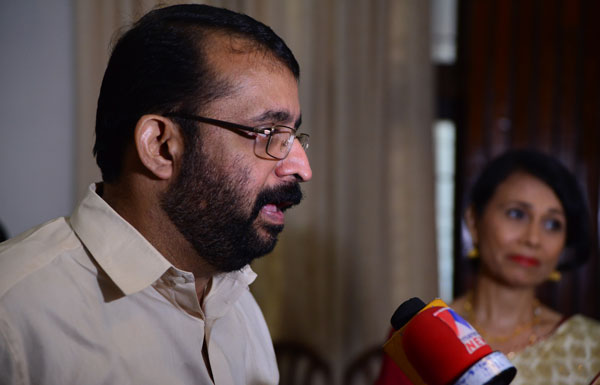 In a historic move, Kerala's Speaker screened Gods in Shackles on the General Assembly grounds in June 2016. Here, Speaker Sri Rama Krishnan faces the media after the screening.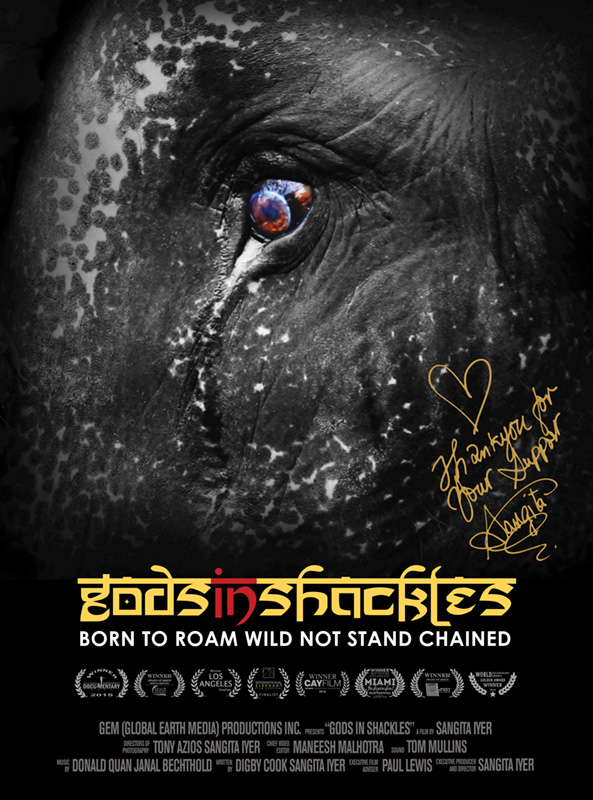 This event proudly supports the invaluable work of Voice for Asian Elephants Society and the Born Free Foundation.