Description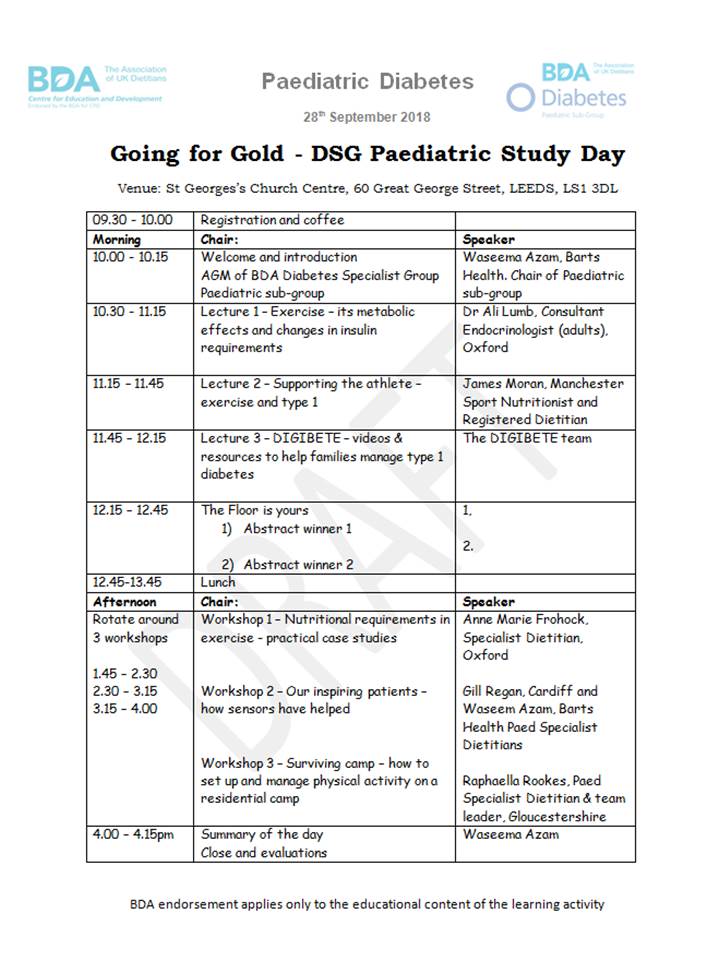 Please scroll down to see information about finding the venue and parking.
A fork buffet lunch with be provided with snack pack for your journey home.
You can pay by debit/credit card or by invoice.
To pay by invoice click on the box that says credit/debit card and the option for invoice will pop up.
Go to the box that asks for the purchase order - add the invoice name, invoice address and purchase order number for the BDA to contact to arrange the invoice
Venue
St George's Church Centre is situated at the bottom of Great George Street, next to the Leeds General Infirmary and opposite Firehouse Fitness Health Club beside the footbridge. http://www.stgeorgescentreleeds.org.uk/find-us/
St George's Church Centre, 60 Great George Street, Leeds, LS1 3DL. Please note there is another venue in Leeds of a similar name. Ensure you give the exact name and address when travelling to the venue.
Directions for getting to St George's Centre are available for download. There is a picture directions map if you are walking from Leeds City Station to the Centre (15 minute walk).
Car parking
Is not available at the venue. See the getting to St George's Centre for more information. Local car parks are available (though expensive). The following car parks are all within 5-8 minutes walk to St George's Centre.
The Light http://thelightleeds.co.uk/discover/q-park. Pre-booking may be more cost effective £16.00 for 9-6pm
St Johns Centre. https://www.q-park.co.uk/parking/leeds/q-park-st-johns-centre. Pre-booking may be more cost effective £16.00 for 9-6pm
Merrion Centre. https://merrioncentre.co.uk/units/citipark. Pre-booking may be more cost effective £14.50 for 9-5pm
Train
When coming by train, the St George's Church Centre is two minutes walk from a bus stop served by the city centre circular bus route which stops at Leeds City Station, Town Hall, and Leeds City College. http://www.wymetro.com/BusTravel/Leeds/
Driving
When using a sat nav to locate the centre use the postcode LS1 3DL and select St Georges Building 60 Great George Street. Please ensure you have the right venue as there are two St George's Centres in Leeds
Terms and Conditions of Booking
1. Full refunds can be given up to the 14th September 2018. After this date no refunds are available. Tickets can be transferred by the individual.
2. The BDA accepts no responsibility for the cancellation of the event or changes to published dates and accepts no responsibility for any travel costs incurred in the event of cancellation.
3. Photographs taken during the event may be used for BDA publicity.
4. The BDA will not be held responsible for any loss or damage to personal items of any delegate or accompanying person or any injury caused to a delegate or accompanying person during or in connection with the conference.
5. The BDA will use the information to process your request and to provide any relevant further information with regards to this event by post, email or telephone.
6. The BDA may share your e-mail information details with relevant event partners.