GOING GLOBAL inspiring filmmakers to create content that transcends borders
Actions and Detail Panel
GOING GLOBAL inspiring filmmakers to create content that transcends borders
Fri 7 April 2017, 11:30 – 14:00 BST
Description
GOING GLOBAL
at the Wales International Documentary Festival 2017 in partnership with Creative Europe Desk UK Wales.
"inspiring film makers to create content that transcends borders"
Friday April 2017, 11:30am
Blackwood Miners' Institute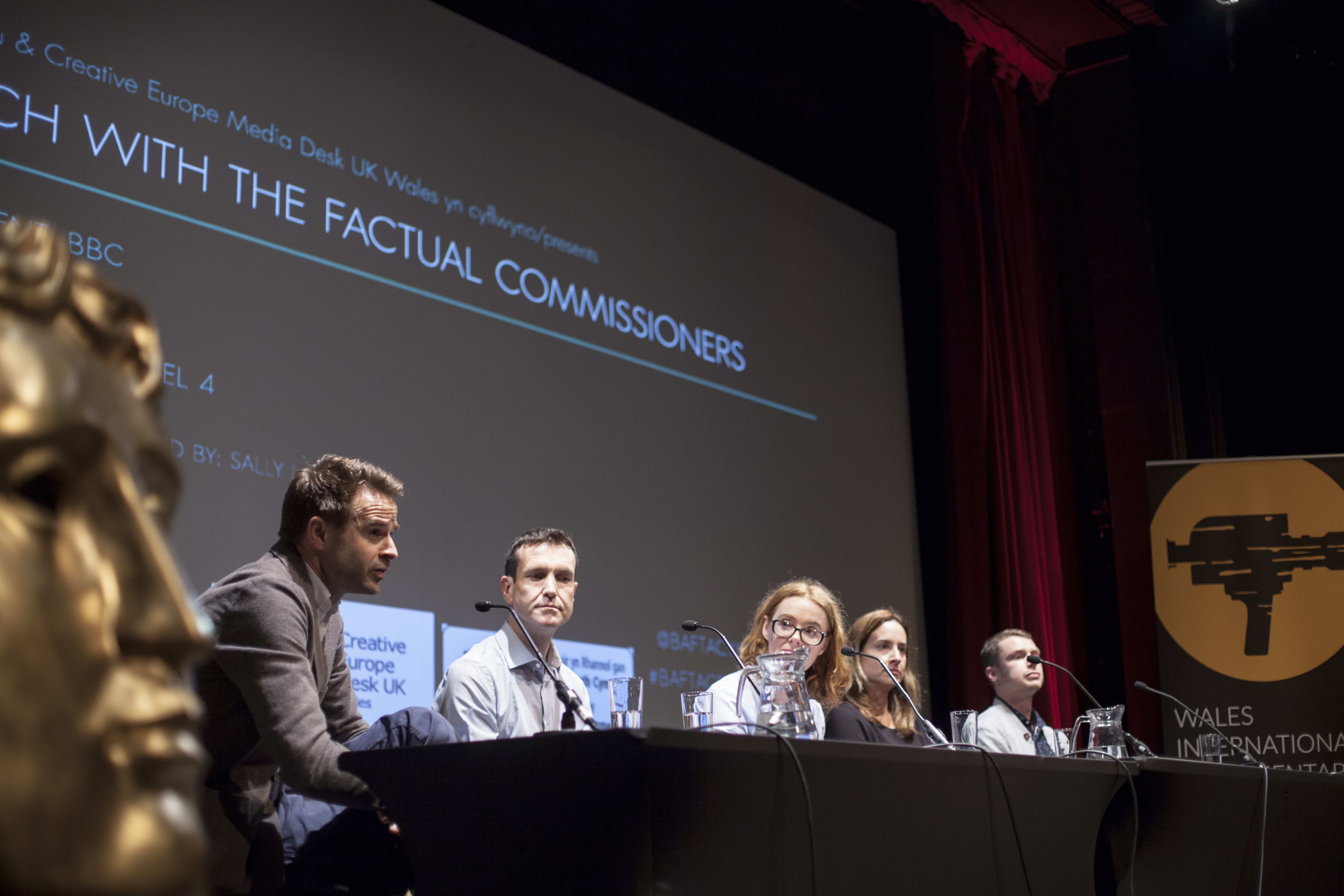 This FREE 60 minute panel session will offer the chance to hear from decision makers and to join in the discussion about how we can make our stories saleable for international markets and find out what international buyers and audiences want.
Andrew Bowers, SKY VISION
Andrew Bowers SKY/VISION formerly Acquisitions Executive (Non-Scripted) at ITV Studios Global Entertainment and BBC Worldwide's Commercial Manager for Specialist Factual. Now Acquisitions Manager at Sky Vision Andrew comes to give us his unique insight into his strategy and vision for Sky.
Paul Islwyn Thomas, WILD FLAME PRODUCTIONS
Paul Islwyn Thomas WILD FILM PRODUCTIONS one of the most experienced and well-respected executives working in the television and film industry in Wales. Paul leads the creative and business strategy of the WILD FLAME.
Llion Iwan, S4C
Llion Iwan, S4C, Pennaeth Dosbarthu Cynnwys/Head of Content. Distribution: Mae Llion yn gyfrifol mewn cydweithrediad â'r Cyfarwyddwr Creadigol Cynnwys am greu, gweithredu a goruchwylio strategaeth amserlenni, pryniannau ac edrychiad S4C ar draws llwyfannau/ Llion in collaboration with the Director of Creative Content is responsible for creating, implementing and overseeing strategy, schedules, purchases and viewings for S4C across platforms.
YADDO, the exciting new venture set up by STORYVILLE legend Nick Fraser. They've come to give us the lowdown on their strategy for commissioning and acquisition for their online channel.
The event will offer a panel discussion and insights into commissioning priorities, followed by 1-2-1 sessions to meet the panelists.
The 1-2-1 sessions need to be booked in advance by registering for the relevant tickets. The deadline to request a 1-2-1 session is March 31st. Places will be confirmed by April 4th.
Creative Europe offers support designed to help documentary filmmakers to develop their ideas, unlock funding and reach a large international audience with their projects. The event is organised by Creative Europe Desk UK – Wales, which is part of the Welsh Government's Creative Economy Sector.