Description
This event is part of AWASH: A Festival of Watercolour
(Sign up as a Friend of the SEAW at www.seaw.co.uk to get a £10 discount on any of our AWASH Festival of Watercolour workshops.)
Join Alan for a fun day working WITH watercolour. Explore a variety of techniques from dry brush to very wet-in-wet and end up with a completed painting which incorporates these techniques.
This workshop can be taken as a one day session, or together with the event on Sunday 17th February, as a two day event. Please book both days if you want a 2 day workshop.
Alan's work will be familiar to anyone who has seen the Awash poster. He paints a variety of subjects using a very wet-in-wet technique and enjoys pursuing detail in an overall loose style. He also carries out commissions and runs art classes and workshops.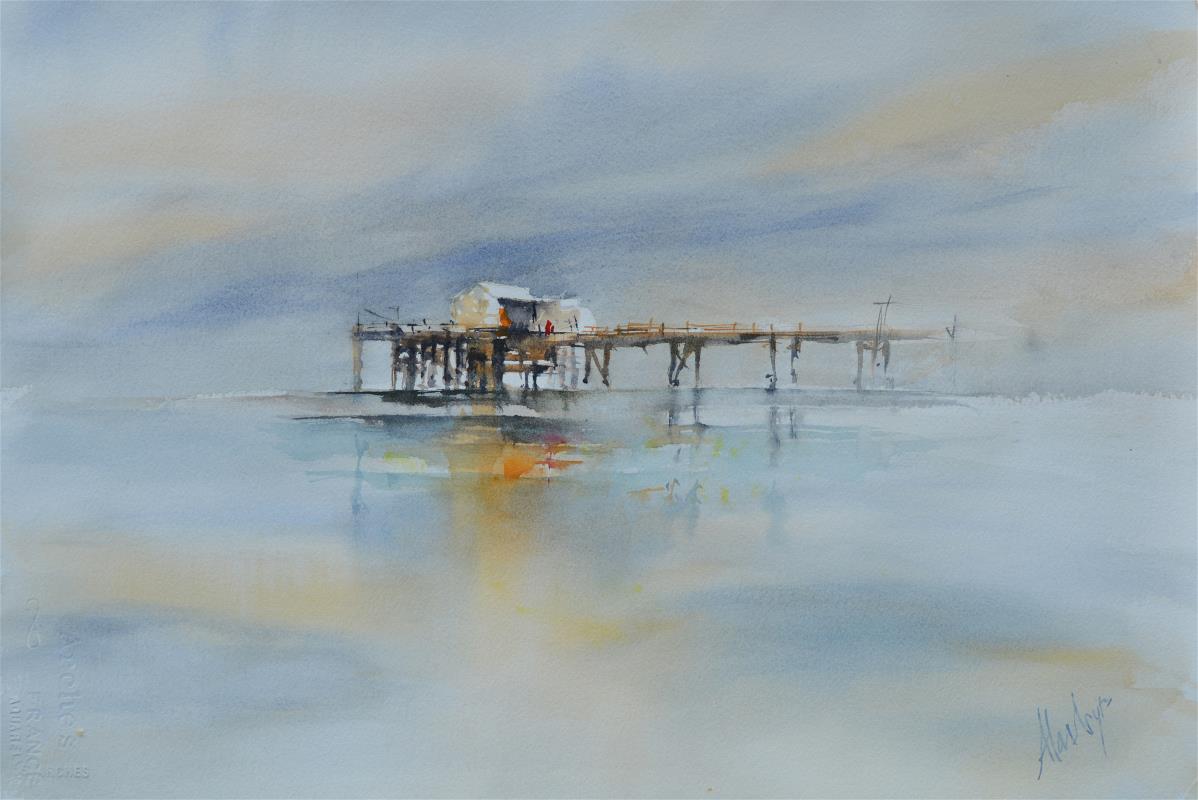 Alan is a member of the Society of East Anglian Watercolourists, a founder member of the Stour Group and a member of the Cambridge Drawing Society. He has successfully exhibited at the Dockyard Gallery Bermuda and participated in a two-man exhibition at The Pond Gallery, Snape Maltings Art Centre in Aldeburgh, Suffolk.
Alan was invited to be Artist in Residence with The Bermuda Masterworks Foundation, Bermuda, spending three months working and painting on the island.
In 2016 Alan was successful in having work accepted by the Royal Institute of Painters in Watercolours for their April exhibition at the Mall Galleries and in 2014 and 2015 had work exhibited in the Institute of East Anglian Artists (IEAA) Open Exhibition.
Works by Alan are held in The Bermuda Masterworks Foundation permanent collection and in private collections in Bermuda, the UK and in North America.