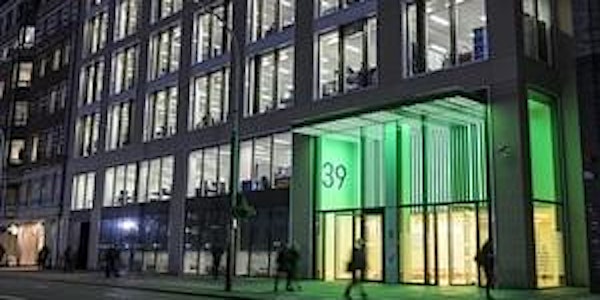 Goldacre Review: Health Data Researchers
Sales Have Ended
Registrations are closed
Thank you for your interest in this event. The date for registering your interest in the event has now passed. You can still get in contact us with us via: goldacrereview@dhsc.gov.uk
Workshop for health data researchers regarding the review on the more efficient and safe use of health data for research and analysis.
About this event
The Secretary of State for Health and Social Care has asked Dr Ben Goldacre to lead a rapid review on the more efficient and safe use of health data for research and analysis for the benefit of patients and the healthcare sector.
To inform this review, we are seeking input and feedback from a broad range of people working with data across the healthcare system, in different roles, and at different levels of seniority, as well as patient and public representatives. As part of this we will be holding feedback sessions with health data researchers, open source software developers who have worked in the field, operational researchers/NHS analysts, medical research charities, data ethics and privacy experts, patient and public representative groups, and many more.
This first session is for academic and clinical health data researchers. The session will be hosted by Dr. Ben Goldacre and the review team, and will involve small group discussions on specific questions to be shared ahead of time. Topics covered will align closely with the Terms of Reference of the review:
How do we facilitate access to NHS data by researchers, commissioners, and innovators, while preserving patient privacy?
What types of technical platforms, trusted research environments, and data flows are the most efficient, and safe, for which common analytic tasks?
How do we overcome the technical and cultural barriers to achieving this goal, and how can they be rapidly overcome?
Where (with appropriate sensitivity) have current approaches been successful, and where have they struggled?
How do we avoid unhelpful monopolies being asserted over data access for analysis?
What are the right responsibilities and expectations on open and transparent sharing of data and code for arm's length bodies, clinicians, researchers, research funders, electronic health records and other software vendors, providers of medical services, and innovators? And how do we ensure these are met?
How can we best incentivise and resource practically useful data science by the public and private sectors? What roles must the state perform, and which are best delivered through a mixed economy? How can we ensure true delivery is rewarded?
How significantly do the issues of data quality, completeness, and harmonisation across the system affect the range of research uses of the data available from health and social care? Given the current quality issues, what research is the UK optimally placed to support now, and what changes would be needed to optimise our position in the next 3 years?
If data is made available for secondary research, for example to a company developing new treatments, then how can we prove to patients that privacy is preserved, beyond simple reassurance?
How can data curation best be delivered, cost effectively, to meet these researchers' needs? We will ensure alignment with Science Research and Evidence (SRE) research priorities and Office for Life Sciences (OLS) (including the data curation programme bid).
What can we take from the successes and best practice in data science, commercial, and open source software development communities?
How do we help the NHS to analyse and use data routinely to improve quality, safety and efficiency?
The session will last 90minutes and take place via Zoom - the link will be emailed to participants 24 hours before the event.
To ensure sufficient time for detailed discussion the number of participants will be capped at 24. Rather than being issued on a first-come-first-served basis, tickets will be allocated by the review team in a way that ensures fair representation from across the health data researcher community. If you are interested in attending the event, please register to be placed on the waitlist that the team will review. To help us do this please put your job title/ interest in the 'name' field of the waitlist form. If your place is confirmed, you will receive an email inviting you to claim a ticket.
If you have any questions please email goldacrereview@dhsc.gov.uk.