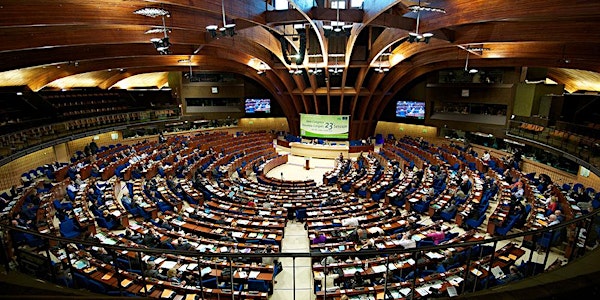 Goldsmiths Law: The Council of Europe and Artificial Intelligence
Event Information
Location
Ben Pimlott Building, Goldsmiths
(Access via Saint James's or Laurie Grove)
London
SE14 6NH
United Kingdom
Description
Goldsmiths Law's "European encounters" - The Council of Europe and AI
Goldsmiths Law is delighted to inaugurate a programme of "European encounters". In this first session in the series, we have the pleasure of welcoming to the College the Council of Europe's Charlotte Altenhöner-Dion, who is the Head of the Internet Governance Unit and Secretary to the Expert Committee on Human Rights Dimensions of Automated Data Processing and Different Forms of Artificial Intelligence (MSI-AUT).
Ms Altenhöner-Dion will reflect on the Council of Europe's efforts to assess both the threats and opportunities of AI for human rights. The Council of Europe's new website on AI provides a useful illustration of recent initiatives, forthcoming events, and projects planned.
Experts working at Goldsmiths, and with Goldsmiths, will engage in conversation with Ms Altenhöner-Dion and raise issues relating to UK legal practice. The panel will include:
Griff Ferris, Legal and Policy Office, Big Brother Watch
Elliot Jones, Demos
Prof Marianne Franklin, Goldsmiths University of London
Jumani Robbins, Clifford Chance LLP
Bethany Sinner, Lecturer in Law, Middlesex University
Increasing numbers of Europeans reap the benefits of AI every day as unprecedented progress is made in a wide range of fields, including industrial productivity, health care, transportation and logistics. At the same time, there is growing concern amongst the public about the broader implications of the use, and possible abuse, of automated data processing and mathematical modelling for individuals, for communities, and for societies. Ms Altenhöner-Dion will attempt to provide answers to a number of emerging questions:
Can computational data analytics replace the reasoning of a trained judge when applying the law to a specific context? How does algorithmic decision-making affect the delivery of essential public services and our recruitment and employment conditions? Can individuals remain visible as independent agents in societies that are shaped by optimisation processes? What is the effect on freedom of expression and the plurality of public communication spaces when individuals are micro-targeted with messages that are based on profiling? And finally: how does the increasing reliance on mainly privately developed and run technology square with the rule of law and the fundamental principle of democratic societies that all power must be accountable before the law?
The "European Encounters" series echoes Goldsmiths' LLB Law programme's intention to offer its students unique opportunities to engage with UK and European policy makers, and to explore cutting edge issues such as the relationship between technology and European human rights.
Date and time
Location
Ben Pimlott Building, Goldsmiths
(Access via Saint James's or Laurie Grove)
London
SE14 6NH
United Kingdom