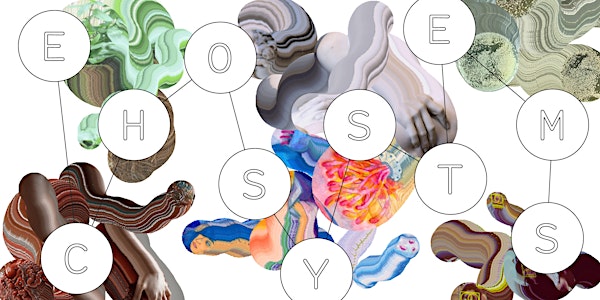 Goldsmiths MA/MFA Computational Arts Exhibition Sunday Schedule
Event Information
Location
Goldsmiths, University of London
St James Hatcham Building
London
SE14 6AD
United Kingdom
Description
Echosystems is the final degree show for the MA/MFA Computational Arts programme at Goldsmiths, University of London.

The exhibition features ground-breaking immersive performances, interactive installations, virtual and augmented realities, and thought-provoking conceptual works by mixed disciplinary artists from fields as diverse as physics, dance, fine art, sound art, photography, biology, graphic design and puppetry.

Echosystems explores themes including digital ecologies, speculative futures, storytelling, embodiment and computational explorations of physical space, nurturing new ways of understanding human and machine agency, reimagining human-computer interaction.

Interfacing and Play
Themed tour of the show 2.00-2.30
Firmly resolved to unhang art from its traditional museum walls, and break the glass of classical artistic distance, these artists explore new modes of engagement, play, and active experimentation from their audiences, at the intersection between technology, creation and games.
Join us for a kid friendly tour through the exhibition which explores the role of play and interaction in computational art practices.
Afternoon performance 3.00-4.45
Laurie Carter: 3.00 – 3.15
Benjamin Sammon: 3.15 – 3.30
Annie Tådne: 3.30 – 3.45
Chris Speed: 3.45 – 4.00
30 min break: 4.00 – 4.30
Friendred: 4.30 – 4.45
Date and time
Location
Goldsmiths, University of London
St James Hatcham Building
London
SE14 6AD
United Kingdom