Gong Bath - Transform Yourself with The Sound of the Gong and Meditation
Description
Sound opens the gates to Love so you can meet with all the things you create around yourself and realized how great the power to create happiness is in your life.

Check The Sound of Our Singing Bowls below, please:
http://www.okidesoul.co.uk/#!singing-bowls/c2ej

Gongs are amazing instruments. They generate powerful, intense healing vibrations which interspersed with the sounds of Tibetan Singing Bowls and other instruments stimulate our feelings of peace and relaxation, this allows the release of stress and any other blocks that maybe set deep inside our inner self, on cellular level.

Date: Saturday 7th May 2016 (each first Saturday of the month)
Spiritual Guided Meditation and Gong Bath : start 5.00pm, arrival 4.45pm Cost £20
Venue: The Old Woking Community Centre, Sundridge Road, Kingfield, Woking Surrey GU22 9AT, Rydens Longue

Please arrive early, no late coming will be allowed in.
Wear comfortable clothing. Bring a thick blanket to keep warm or sleeping bag, a pillow and yoga mat.

Please call us in advance before any event to book your space on 07731 673759
Places are limited.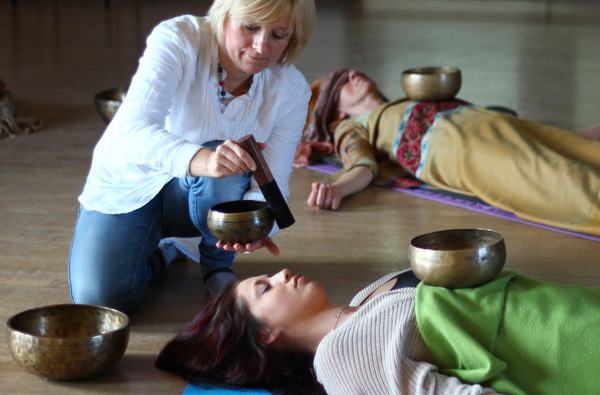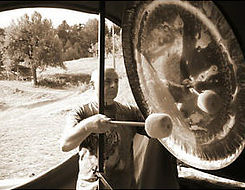 www.okidesoul.co.uk & www.ifeelgoodtherapy.co.uk
Some Testimonials after our Gong Bath... Please feel free to share with us your experience. Namaste

"Saturday afternoon was very interesting and different to anything I have experienced before.
I have had problems with my left knee for quite a while and during the gong bath it became more painful. Since then it is much better it doesn't hurt and I can walk easier. I am happy.." Lynn C
"What a fantastic spiritual experience. My whole body felt so alive, it was truly magical. I would definitely recommend it. Thank you so much." Lynn H.
"I had d best experience ever ... Already talked to few friends ... I felt awesome, like at home! But was really tired & thirsty all evening. Sometimes it is hard to realize it's time to move on. And like you said to me yesterday time to finish that thing from 3 years ago thank you ..." Iwona
"Meditation Evening I feel compelled towrite to say what an amazing experience it was for me to attend an evening of meditation with you. I found the session to be deeply moving in a very positive way and it has allowed me to open channels of healing inside that I didn't know existed. The fact that you chose a crystal for me to hold that has special significance to me and that during the meditation this crystal became very hot signified to me that the experience was not just a cognitive one, but that it was also very spiritual and this touched me profoundly. I would recommend any one to try this with you and to feel what I felt." GS Surrey