Event Information
Location
Edventure: Frome
The Welsh Mill Hub
Park Hill Drive
Frome
BA11 2LE
United Kingdom
Description
Are you a local person with a business idea that will benefit the communty?
Or with an existing "good business" that you'd like to take to the next level.?
Back by popular demand, is Jen Gale's "Good Business Bootcamp" (Last time we ran it, this event sold out quickly, so please book ASAP).
Please be aware that this really is a bootcamp - an intense, action-oriented day. It's about getting on and getting it done. By the end of the day, you could have your fully fledged living, breathing business plan - and your pitch for Edventure: Frome's upcoming Local Economic Forum (LEF) - a community event in Frome where everyone will be invited to eat, drink, dance, and "invest" in local businesses that we want to support in our community. (And by invest, we mean in terms of time, skills, money, childcare...etc)
So, if you'd love to apply for the LEF but are scared stiff. Or if you have a great idea to start-up or scale-up - but are not really sure if it has legs, then join us for a 'whistle stop tour' of setting up a 'good business'
You will:
Get crystal clear on your big vision for your business, your life and the positive impact you want to have
Put together a business plan - a real, actionable plan for how to get you from where you are now, to where you want to be
Think about your strengths and how you can use them in your business, any gaps you might have, and how they could be filled
Create a 'lean start-up' plan that you can action straightaway to allow you to test out your idea
Learn the basics of marketing your idea And so much more!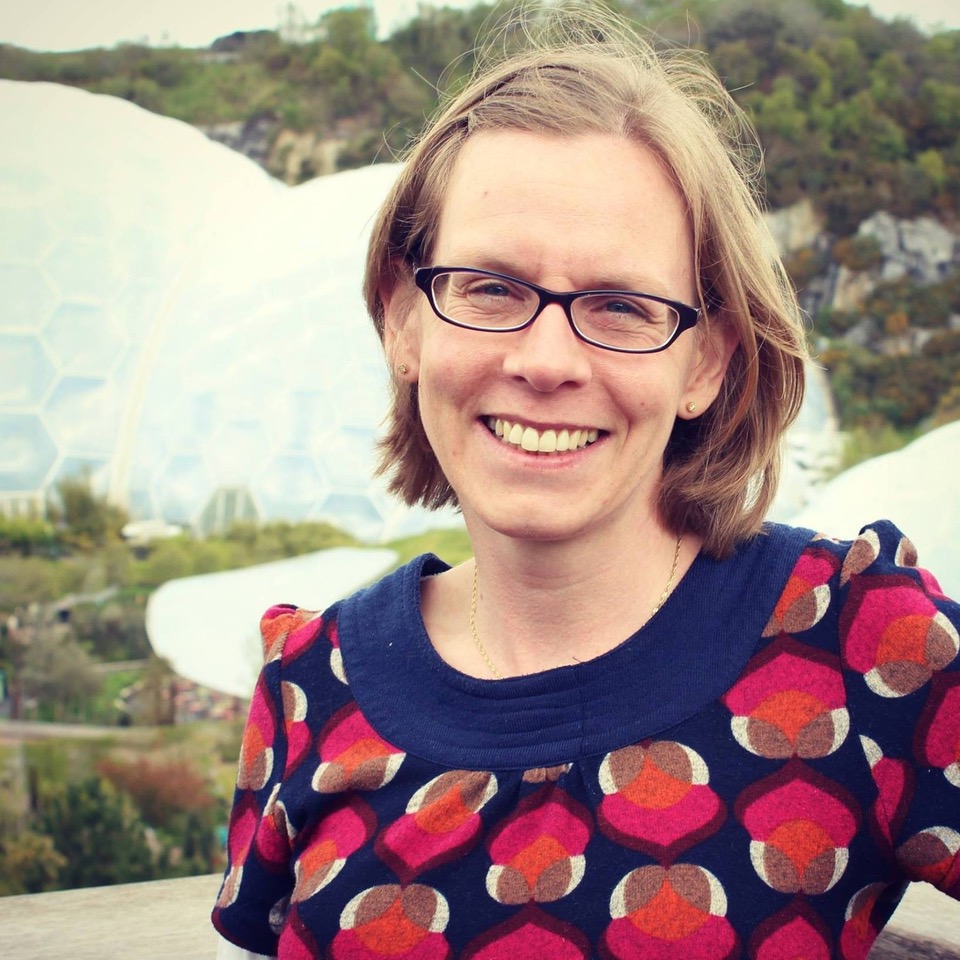 Jen is a sustainable living champion and ethical business coach. She has been blogging for over 5 years, building a successful blog that has led to amazing opportunities like TEDx talks, writing for the Guardian, and appearing on national TV. Jen first began blogging in 2012 when she and her family spent a year buying nothing new, and she started a blog to document the experience. Through the blog Jen not only re-connected with her own creativity and discovered a flair and passion for writing, but she discovered the power of blogging and social media to amplify her message of re-use, repair and conscious consumption. Jen now works with individuals and families to help them to live more sustainably, as well as supporting ethical and social entrepreneurs to start up and grow their businesses so that they can make more good stuff happen.
Ticket Price & Requirements:
This event is free to anyone living in Somerset - at a maximum of 2 courses per person per academic year. Booking is essential.
We will ask you to complete some paperwork and feedback forms.
This event is made possible thanks to funding from Somerset Skills and Learning. If you have any questions at all, please feel free to call us on 07548 014066 (9am-1pm Mon – Fri). If you live outside of Somerset and would like to attend, please email us info@edventurefrome.org.
What to Bring:
Bring something to eat to keep you going, and pen and paper for making notes!
Feedback from past Edventure: Frome Short-Courses
"...it has totally changed the way I am looking at my business. Thank you so very much for organizing this - I cant tell you the impact it has had". Victoria
"...it was run brilliantly and really well attended. As always there was a great mix of people of all ages, backgrounds and reasons for being there. The courses are always well-run, really interesting and accessible. I'm always amazed by the quality and experience of the teachers. I'm doing three courses at the moment - all brilliant". Anna
"Loved it...gave me so much clarity on how to be more strategic! " Milda
"A truly supportive, inspiring & creative environment..!" Frances
Date and time
Location
Edventure: Frome
The Welsh Mill Hub
Park Hill Drive
Frome
BA11 2LE
United Kingdom