Description
**EXTRA TICKETS RELEASED DUE TO POPULAR DEMAND**
How do we do good business? What's the link between social and environmental impact and the hard bottom line?
Join us for a conversation with some of the city's leading business leaders and entrepreneurs, all from very different sectors, but united in their vision of looking beyond just profit—and discussing how that can increase profit, innovation, reputation and retention as a result.
Eugenie Teasley, CEO of the Goodall Foundation, will lead discussions with Will Jones, Founder and Director of Journeys by Design , Vicki Huges, Founder and MD of Fugu PR, Konrad Brits, CEO of Falcon Coffees and Rebecca Harrison, CEO and Co-Founder of African Mangement Initiative.

The event is delivered in partnership with the Goodall Foundation and The Platform, a hub of social entrepreneurship. A great breakfast will be provided by local catering company The Big Fig with speciality coffee by served up by Pro Baristas.

This is free to attend and open to anyone interested in exploring how we can do business better.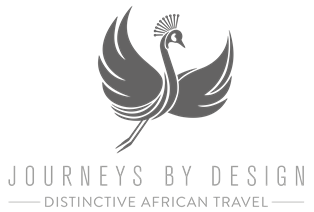 Journeys by Design was founded by Will Jones and is a tour operator that organises bespoke safaris to Africa. By the time he was thirteen, Will had lived in Nigeria, Ethiopia, Lesotho, Kenya and Sudan, moving with his family every few years following his father's work for the UN, which was organising food for at-risk areas during times of severe drought.
Will's nomadic childhood was followed by time at school and university in the UK, after which he swore to return to Africa one day.Journeys by Design formed in order to give others a chance to experience the Africa he knew as a child. In the early days he worked at Tsavo National Park in Kenya, made a photographic study of tigers at Kipling Camp in India, researched wild dogs in Tanzania, and set up Ethiopia's first eco-tourism project, living in a tent on the eastern shore of Lake Langano for three years, sharing the forest with colobus monkeys and silvery-cheeked hornbills. Since its beginnings he has returned at least five times a year to recce new locations, accompany clients and explore the wilderness with his family.
He currently divides his time between Journeys by Design and Wild Philanthropy, a charity that uses travel as a means to generate income for at-risk ecosystems and communities in eastern Africa. The latest venture: the banks of the Omo Valley in Southern Ethiopia, where, in amongst the goings on of a fast-growing economy, the tribes living there are losing land. 'The work of Wild Philanthropy in the Omo', explains Will, 'is to help provide the people with a dignified means of establishing their land rights and so preserving their ways of life.' Wild Philanthropy has recently set up the only tented camp in the Omo Valley, which is managed by Lale Biwa from the local Kara tribe and his community.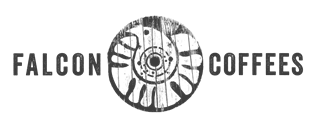 Falcon Coffees is a for-profit, UK-based green coffee trading company, focused on social impact. Falcon builds Collaborative Supply Chains between rural coffee farmers in Africa and Latin America and coffee roasting companies around the world. These supply chains create access to finance, risk management, training and world markets for communities made vulnerable through poverty and isolation.

Konrad is CEO of Falcon Coffees and is responsible for defining Falcon's business strategy. Over the last twenty years Konrad has built start-up export operations in Zimbabwe, Angola, DR Congo and Cameroon. He also developed Falcon's Collaborative Supply Chain business model in Ethiopia, Rwanda, Uganda and Nicaragua. Konrad has served on the Fairtrade Global Product Advisory Council, as a reviewer for the Gates Foundation and is on the Advisory Council for the Sustainable Coffee Challenge.


Rebecca Harrison is the CEO and Co-Founder of the African Management Initiative (AMI), a social enterprise pioneering a scalable approach to workplace learning for Africa. AMI combines Africa's first online social learning platform with online coaching, peer accountability and in-person workshops to deliver practical and affordable programmes for African entreprenuers, employees and job-seekers. Under Rebecca's leadership, AMI has reached over 25,000 individuals across Africa. It has been featured by international media including CNN Marketplace Africa, Financial Times and Euronews, and was the only African finalist in the 2014 Wharton global Reimagine prize for innovation in higher education. AMI has secured funding and investment from international impact investors and foundations.
Previously, Rebecca spent nine years as a foreign correspondent and manager for Reuters News Agency, where she led business coverage in Africa and reported on politics, markets and development from 13 countries in Africa, Europe and the Middle East. Rebecca completed her MBA (cum laude) in Entrepreneurship at South Africa's Gordon Institute of Business Science, where she graduated first in her class and was awarded a Kellogg Foundation grant to conduct research into innovation in low-income markets. She also has a BA (Hons, 1st class) from the University of Manchester. Rebecca splits her time between Brighton and Nairobi, Kenya. She is married with two young sons.

Fugu is a public relations and communications consultancy. They build awareness and manage reputations. From digital disruptors to arts groups and charities, Fugu works with clients that interest and excite them, that are looking to do things differently and share their values of positive impact.
Fugu's commitment to having a positive impact has led them to explore ways of supporting local charities and projects. Over the past few years they have worked with Brighton Housing Trust, Same Sky, HiSbe, Spring Forward and the Meaning conference. They have also developed a fully mentored and fully paid living wage PR internship programme for the Brighton Digital Festival, which they are hoping to expand with the Fugu Project.
Vicki Hughes is Fugu's MD and founder and has been delivering PR and media consultancy since the early nineties. Her unique approach has been developed after nearly 20 years in delivering national and global campaigns. She is also on the board at Same Sky and has been part of the organising team at the Brighton Digital Festival for the last five years.