Description
The SRA invites you to join us at Extract Coffee's Bristol Roastery on Thursday 23rd February 2017 to uncover the journey from coffee bean to cup and dig deep into the challenges of sourcing ethical coffee.

The morning will begin with a tour of Extract's roastery with a tasting session covering a range of exceptional coffees. This will be followed by a panel session to explore how the different certification and sourcing options aim to support coffee growers worldwide.

Joining us on the panel:

David Faulkner – Extract Coffee Roasters – Head Roaster & Co-Founder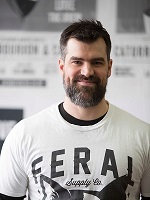 David Faulkner is Co-founder and Head Roaster at Extract Coffee Roasters. David has more than nine years' experience in the speciality coffee industry. He's hand restored Extract's five roasters which now roast more than 20,000 kilos of coffee per month. David is responsible for sourcing Extract's green coffee and is developing closer relationships with suppliers and growers. His most recent trips to origin have included El Salvador (2017), Peru (2016 and Columbia (2016). Lin Dickens – Bartlett Mitchell – Marketing Director
Lin Dickens – Bartlett Mitchell – Marketing Director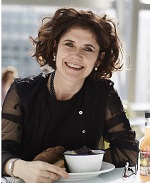 Lin Dickens is the Marketing Director of bartlett mitchell. Lin has over 30 years' experience working with consumer and corporate brands. Lin has recognised the change as customers choose authentic brands and to purchase with purpose. Lin was responsible for developing the Perkee coffee brand for bartlett mitchell in 2016. Perkee is a sustainable and premium coffee that has made a significant impact on the business.
Cory Bush – Falcon Coffees – Senior Trader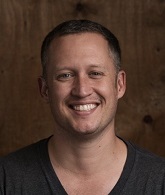 Cory Bush is Falcon's Africa-focused trader, and is responsible for building collaborative supply chains between African origins and clients around the world. He spends substantial amounts of time on the road in order to better understand the nuances of the many diverse and challenging supply chains across East Africa. He is a Q grader, and leverages his past experience in the consulting and financial services industries to unravel the origin puzzles which at times can present seemingly endless complexity and challenges. Cory has worked and lived in Rwanda, Kenya, Tanzania, Uganda and most recently Ethiopia, where with Falcon's partner Addis Exporter, he has built a compelling sourcing alternative for the full range of Ethiopia coffees.
Anita Atkins – Boston Tea Party – Product Director
Details to follow.