Description
The SRA invites you to join us at Union's London Roastery on Friday 17th February 2017 to uncover the journey from coffee bean to cup and dig deep into the challenges of sourcing ethical coffee.
The morning will begin with a tour of Union's roastery with a tasting session covering a range of exceptional coffees. This will be followed by a panel session to explore how the different certification and sourcing options aim to support coffee growers worldwide.
Joining us on the panel:
Victoria Moorhouse – Costa – Corporate Responsibility Programme Manager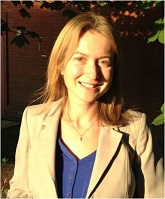 Victoria joined Costa in July 2015 and programme manages the Corporate Responsibility team, responsible for the development, execution and delivery of the Costa CR strategy, coordinating programme activities to achieve Costa's 2020 CR targets across Team & Community, Customer Wellbeing and Environment.
Victoria has a diverse background in programme management and sustainability within the food and hospitality service sector. Prior to Costa Victoria headed up the Programme team at the Sustainable Restaurant Association (SRA) where she oversaw development of strategic projects. Prior to The SRA Victoria worked on the 2012 Olympic and Paralympics Games Organising Committee where she programme managed the Catering Cleaning and Waste (CCW) operation for almost three years. The role involved developing and running the project management structure across the CCW operation which delivered 15 million meals across 36 venues delivering the most sustainable Games ever.
Steve Fox – Bartlett Mitchell – Purchasing Director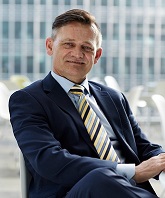 Steve Fox is a caterer turned procurement professional with 18 years' experience in procurement and 38 years in the foodservice industry. Steve's passion is bringing on the next generation of suppliers that he refers to as "The Young Entrepreneurs." The large scale distributors will often tell them they need demand and volume to get their product listed. He appreciates that these criteria cannot be realised without a product being listed and available to purchase. Those offering innovative products with a point of difference will find themselves afforded the opportunity to pitch to Steve! Steve's mantra is that procurement teams need to be environmentally aware. It's not (quite) all about the money, it's also about doing right by planet earth.
Steven Macatonia – Union – Co-founder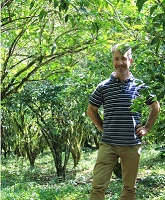 Steven Macatonia is co-founder of Union Hand-Roasted Coffee, a specialty roasting company launched in 2001 to supply exceptionally high quality coffees to the developing coffee scene in England. Steven has developed the tool for coffee sourcing described as Union Direct Trade; sustainable, long-term trading relationships are developed with coffee producers with the objective to improve livelihoods of farmers and their workers, along with quality of coffee. Union Hand-Roasted Coffee was the first roaster in the UK to ethically source its coffee directly from growers.
Steven is a trained Social Auditor, juror on Cup of Excellence, and until recently on the Board of Directors of World Coffee Research for four years.
Graciano Cruz – Coffee Farmer (Panama)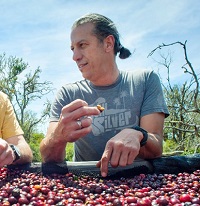 Graciano Cruz is a full-time specialty coffee farmer living at the foot of Volcan Baru, just few minutes from his main farms - Los Lajones and Emporium. He is also certified Q cupper, MBA graduate, director of many projects, father of two sons, surfer and most importantly a big proponent of high quality coffee processed with the minimum of natural resources.
Los Lajones Estate in Panama is renowned for the experimental farming practises. The farm is fully organic and the coffee is shade grown, although it is not organically certified. Graciano has moved all coffee production to two processing methods; natural or honey process. This means that there is no water used to process their coffee, which reduces water waste and overall impact on the environment.