About this Event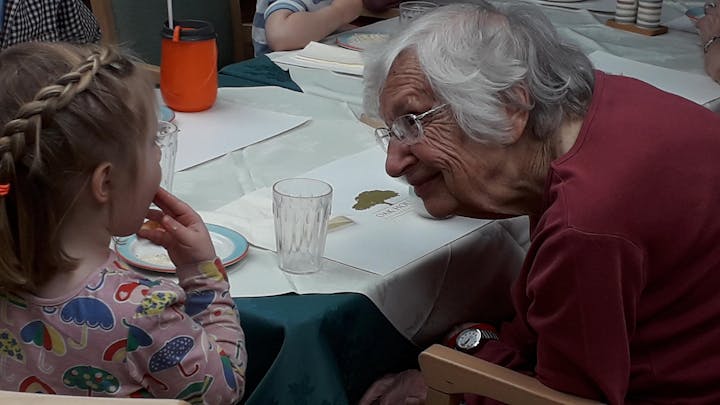 Funded by The National Lottery Community Fund, the Food for Life Better Care programme has enabled testing, learning, failing and innovating in three UK localities, using food as the vehicle for bringing communities together, preventing malnutrition, and tackling loneliness for people in later life. We've captured how co-designed, holistic good food practices can bring joy and happiness, opportunities to socialise, and improve physical and mental wellbeing for individuals, organisations and communities.
Working in partnership with a wide range of organisations, the Food for Life Better Care programme has developed innovative whole setting approaches and holistic food approaches that support the health and wellbeing of older people in hospitals, living the community, and living in care homes.
This conference will present independent programme evaluation conducted by the University of the West of England and will share powerful person-centred stories of impact through co-designed food-based interventions.
The conference will be chaired by Joanna Lewis, Policy and Strategy Director, Soil Association.
Key themes for the conference are: Food in later life; malnutrition; loneliness; cross-generational links; therapeutic food activities; mealtimes; co-design; ethnographic research; food for health and wellbeing; community cohesion; quality of later life; whole setting approach to food in care homes; food in the community; eating well in hospital
This conference is free to attend which has been made possible through The National Lottery Community Fund. Registration is essential. If you have registered and can no longer attend the conference, please contact us as soon as possible to enable another person to use your place.
Join us to learn about the following:
1. How meaningful, purposeful and sustainable intergenerational links using food can be created between education settings and care homes, and with older people living in the community, with benefits from all. Examples include health and social care students working with a care setting, a school working with local grandmas to support food education, and nurseries and care homes working together regularly using therapeutic food activities to develop friendships across generations.
2. How food can be used as a solution for health, wellbeing, community cohesion, improving quality in health and social care, developing skills within care, and bringing people of differing background, ages, faiths and cultures together for the benefit of all.
3. How ethnographic research and person-centred approaches have demonstrated how food-related issues are experienced by people, and have enhanced knowledge around the role of food for wellbeing.
4. How food growing, cooking and hen keeping as therapeutic food activities in later life can make a difference to wellbeing, and how these approaches can be delivered through training and support.
5. How mealtimes and dining spaces can be improved to support the nutritional and social needs of older people in care and in hospitals.
6. How care settings can take a whole setting approach to good food through themes such as leadership, the quality of the food served, food growing, food reminiscence activities, staff training and wellbeing, and intergenerational links and community engagement.
7. How you can engage with Food for Life to use this learning in your area.
Wider benefits for you and your organisation
This will be no ordinary conference! Food for Life works to create space for change, co-design solutions, and deliver change using practical, engaging and innovative approaches. At the conference you will have the opportunity to:
• Hear from beneficiaries of the programme
• Engage in practical food activities
• Join in the conversation and network with people and organisations closely involved in the programme in our pilot areas: Edinburgh, Calderdale, Kirklees, Leicester City, Leicestershire.
• Hear from independent evaluators of the programme
• See the resources developed through the programme
• Find out how to get your area and organisation involved and be part of future action in this space
• Quiz experts who have developed the Food for Life Better Care solutions