Description
Discover the story of Easter on our Good Friday Cycle Ride, visiting churches throughout the Royal Borough of Kensington and Chelsea.
We will stop at some of our most historic churches and hear about the journey Christ took to Golgotha on Good Friday, culminating with an enactment of the crucifixion at one of the Royal Borough's central landmarks.
We will go to churches that have been serving both the poorest and the wealthiest parishioners for hundreds of years and hear about some of the amazing work that seeks to transform lives locally and abroad. See some of our most talented young actors respond to the Gospel and beautiful artwork celebrating the resurrection.
Join us for a unique bicycle ride through the Royal Borough this Good Friday, April 14th 2017. All faiths welcome.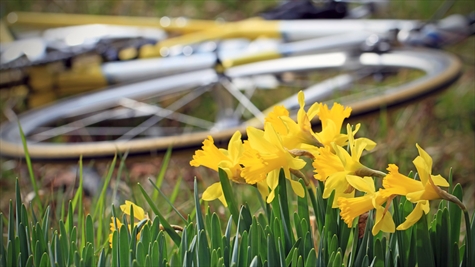 Details:

Gather from 3pm for a 3.30pm start outside St Clement James Church, 95 Sirdar Road, London W11 4EQ.

The ride will end in the south of the Royal Borough at about 6pm.

Bring your own bike or hire a Santander bike.


There are three docking stations close by: Sirdar Road, Grenfell Road, Eversham Street.
If you have any questions please email cycling@rbkc.gov.uk
Please book your tickets here. All proceedings will go to Intermission Youth Theatre