Description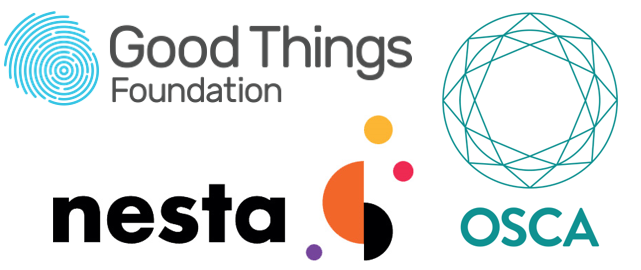 This workshop, hosted by Good Things Foundation, Osca and Nesta will explore how 'good help' could become mainstreamed across services and social programmes.

In February, Osca and Nesta launched the 'Good and Bad Help' report. The report explored how services can better support people to take action and improve their lives. For a more detailed summary, please see the Guardian blog and Good Help project page.

Now the project is bringing together key people through a series of events across the UK to co-design the Good Help Programme. The hope is that some of the organisations who come along to this workshop will form the basis of a Good Help community going forward.

Date: Thursday 5th July 2018
Arrivals: 9:30am
Start: 10am
End: 1pm
Location: Good Things Foundation, 1st Floor, 1 East Parade, Sheffield, S12ET

Event purpose:
• To agree the vision and purpose of a 'good help' community
• How it should work, and
• Who should be involved.
Who should come:
This event is for professionals who are inspired by 'goood help' and who's work is directly related to the topic. We expect this to include people who commission and deliver public services, practitioners, funders, government staff members and others who are interested in improving how public services work.
This event is aimed at professionals working in this field. If we are not sure you fit that description we may get in touch to check this is the best event for you to attend.
Please do recommend any organisations who you think should attend by emailing Jo at jweir@osca.co