About this Event
This feminist self-defence workshop is aimed at anyone who has experienced gendered harassment or assault. It has been created with the mantra that the perpetrator of gendered violence is the one and only person responsible for the attack. The victim's knowledge (or lack) of self-defence techniques does not make them responsible for or excuse the perpetrators behaviour.
With this in mind, this workshop will debunk the myths surrounding self-defense and give some tools to the participants to make them feel more empowered in their daily life. The workshop will cover how to: hit, block, use body language and escape common holds.
You will need a partner and a pillow/cushion for this workshop.
This workshop will be delivered via Zoom. To protect your safety, all our online events are password protected, moderated and secure. We will publish the Zoom details via eventbrite two hours before the event. Please let us know if you have any access needs in advance.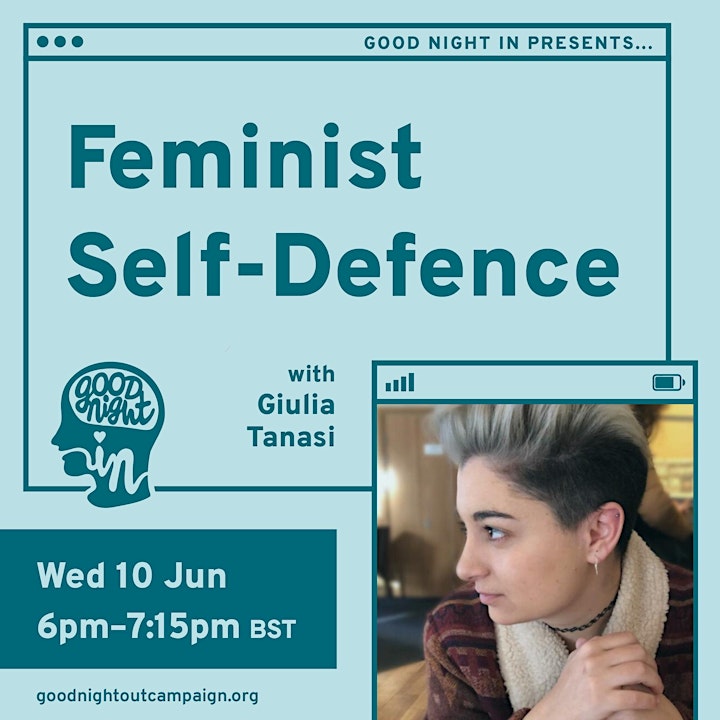 Trainer Bio
GNO trainer Giulia Tanasi is a recent MA graduate in Human Rights Culture and Social Justice. She is a passionate advocate for women and LGTBQ+ rights and always on the lookout for new ways of empowering them.
Giulia combines years of self-defence experience with her academic interests to provide inclusive workshops that teach self-defence techniques alongside a critique of the societal norms and structures of power that often make people feel disempowered.