Description
On Tuesday 10th of September, Koreo and Impact Hub Islington will host a special Good Women event: Beyond the Plastic Straw.
A series of quick fire talks from inspirational people taking positive action in fighting the climate emergency to
inspire us all to re-imagine ourselves and our environments in more radical ways.
It can feel overwhelming. We've got the refillable bottle, the bamboo cup, we recycle where we can and are moving towards veggie and vegan options. But we know this is not going to be enough and the constant barrage of negative news and huge corporate carbon footprints can make our efforts seem futile.
We are at critical tipping point - the last year has seen landmark decisions, not just the declaration of the climate emergency but massive shifts with Mark Carney & the Bank of England announcing all regulated financial companies must embed fully the consideration of climate risks into their strategy starting at board level, the new EU directives such as the Circular Economy Package which starts to ask companies to consider the lifetime carbon footprint of their products and the just launched Green Finance Initiative in the UK. Policy is catching up, Government and companies know that they need to change.
Koreo and Good Women are bringing together a series of quick fire talks from several experts covering a range of subjects to spark our imaginations to take action while also helping us first to re-connect with nature and remember the imperative of ensuring our own wellbeing through creating environments at home and work that allow us to strive, not struggle.
Speakers:
Alex Hilton, Head of Sustainability, Foreign Office

Paul Sheridan, Partner and Head of Environment Law at CMS Cameron McKenna

Laura Peacock, Campaign Manager, Share Action

Sara Venn, Incredible Edible Bristol

Maya Evans, Hastings Councillor

Julia Hawkins, Head of Communications and Policy, Bioregional

Denise Baden, Professor of Sustainable Business, University of Southampton

Kathrine Maceratta, Sustainability Consultant, Unilever and Designer of Gaian project

Hernan de Majo, Co-founder and Plant-based Chef, Cocina Shoreditch

Renata Brenha, Fashion designer and co-founder Cocina Shoreditch


Extinction Rebellion
On the night, you will hear about:

Re-wilding ourselves and our environments. The power of re-connecting with nature and living within the planetary boundaries

Unleashing the huge positive potential of our own money through banking decisions and pension, a vision for ordinary savers and institutional investors working together to ensure our communities and environment are safe and sustainable for all.

A radical community project taking huge strides to firstly listen to the needs of the community then bridging across political divides to create a wealth of benefits including clean air, spaces to connect, re-wilding and well-being.

Our workplaces - where many of us spend a large % of our life! Hear from a corporate sustainability expert on ways we can push organisations to turn the dial towards creating work places now that are future fit (and will attract and retain the best talent which will be so needed for the challenges ahead).

Buildings and their carbon footprints - stories from a 100% bio-sustainable community

Biodiversity and the groundbreaking work of Vandana Shiva's grassroots campaigns including #seedfreedom
Join us for a positive evening to explore the biggest crisis of our times. The event, hosted at Impact Hub Islington, will include our famous Soapbox, a chance to ask our experts questions and bags of time to connect and continue the conversation. Nibbles and drinks will be provided too!
This event is not exclusively for people who identify as women, everyone is invited!
Any questions or if you are interested to speak at this event, please get in touch with floree@koreo.co
---
Venue sponsored by: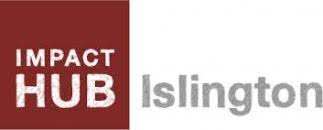 Good Women is a free and open network for women - across sectors, organisations, professions and at different stages of life - interested in social and environmental change. Set up and hosted by Koreo, a talent consultancy dedicated to social change, the network's ambition is to inspire and mobilise female talent to address some of the pressing complex issues we face today. You can find out more about the network here. Previous speakers at our events include Labour MP Rushanara Ali, Global Director at Unilever -Katherine Maceratta, CEO of Young Women's Trust - Carole Easton, Head of Sustainability at Legal and General - Meryam Omi and more.
---