Description
On the 7th of March 2019, we will host a special Good Women event to celebrate the #Islington4Women initiative and contribute to the 2019 International Women's Day campaign theme: #BalanceforBetter
In 2017, a BBC Radio 4 Women's Hour report identified Islington as the 'worst place for women in the UK'. - prompting a group of local women leaders from the voluntary and public sectors, to come together to explore and challenge the issues raised in the report – to see where there is and can be a different story for women in Islington.
On International Women's Day 2018 - #Islington4Women launched a year of action, bringing women who can make a difference together, to find ways to ensure Islington is a place where women are comfortable, supported, encouraged, empowered and inspired. Over the past 12 months they have launched a series of events and initiatives involving and affecting women of all ages and backgrounds who live or work in Islington – and they're already making a difference.
Join us for an evening to celebrate grass-root initiatives for gender balance, learn about what women can achieve when we work together, and help shape ideas and plans for the future. The event, hosted at Impact Hub Islington, will include our famous Good Women Soapbox, but there will be nibbles, drinks and bags of time for connection too!
Any questions, please get in touch with floree@koreo.co
---
Venue sponsored by: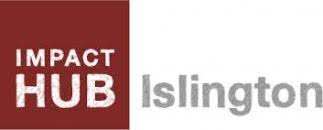 Good Women is a free and open network for women - across sectors, organisations, professions and at different stages of life - interested in social and environmental change. Set up and hosted by Koreo, a talent consultancy dedicated to social change, the network's ambition is to inspire and mobilise female talent to address some of the pressing complex issues we face today. You can find out more about the network here. Previous speakers at our events include Labour MP Rushanara Ali, Global Director at Unilever -Katherine Maceratta, CEO of Young Women's Trust - Carole Easton, Head of Sustainability at Legal and General - Meryam Omi and more.
#Islington4Women activities are delivered by a partnership between Islington Play Association, All Change and Islington Council.
---
This event is a partnership between: