Description
On the 30th of November 2017, Koreo will host a special Good Women event in partnership with the Women's Network from the Department for Business, Energy and Industrial Strategy
British women are so underrepresented in politics that the country has fallen to 40th in a global league table of female representation. With less than a third of politicians being female, Britain now falls behind countries such as Andorra and El Salvador.
This year's election has resulted in the most diverse House of Commons ever with a rise in the number of women, LGBT and ethnic minority MPs elected. But with females making up more than 50% of the UK population, the Commons still has a long way to go to truly represent the make-up of the country.


For our last Good Women event of the year, we would like to explore "Why we need more women in politics?" and how can social changemakers work better with Central Government to influence policy.
The event, hosted at Impact Hub King's Cross, will include speakers from the public sector, there will be space for questions, and bags of time for networking too. Please join us for a wonderful evening of networking and debate with fellow Good Women.
Speakers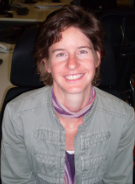 "Helen's job is to plan the national celebrations of the centenary of women's suffrage, and through that to seek to drive up the number of women in political and public office. Helen is a senior policy and project manager with vast experience in crafting new policies. She has worked at the forefront of the civil service from designing policy and process to identify and support victims of human trafficking, through to creating new laws to control advertising and trading around venues in London2012. She has had extensive success in delivering events at the most senior levels of the Civil Service, ensuring knowledge is shared across departments. In her spare time, Helen bakes bread and competes in triathlons."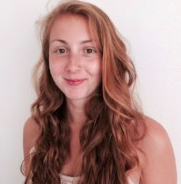 "Ruby Lott-Lavigna is a London-based culture and
politics
journalist, currently working for Vice. She writes frequently on social issues and
feminism
and has bylines in the New Statesman, Wired, Guardian, Prospect and others. Ruby is an ambassador and frequent campaigner for 50:50 Parliament, an organisation that aspires to a more gender-balanced, representative Parliament. On behalf of the organisation, Ruby has appeared on television to campaign for more women in politics, as well as speaking in Parliament Square on the matter."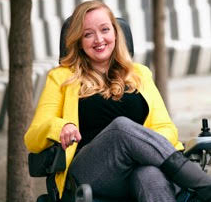 "Athena is a playwriter, actor and political activist. In 2016 she was elected as spokesperson for Equality and Media for the Women's Equality Party. A longtime campaigner she has worked to improve accessible transportation, equal access to mainstream education as well as working with the low-income tax reform group. 2018 will see a new production of her play Schism at the Park Theatre."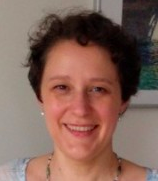 "
Judicaelle Hammond took up her current role in the
Department of
Business Enterprise and Industrial Strategy (previously DECC) in August 2014. Her team is responsible for consumer advocacy, policy development and maintenance of the business case in the Smart Metering Programme.For two years before that, Judicaelle was Deputy Director for Crops and Horticulture in Defra. In that post, she was responsible for the development and delivery of EU and domestic policy on a wide range of commodities and products, working closely with industry stakeholders, the Rural Payments Agency and research institutions. Since joining the Civil Service in 1998, Judicaelle has held posts in Defra, HM Treasury and the Food Standards Agency. She has extensive experience of leading organisational change, stakeholder engagement, EU negotiations and policy-making. She holds a Masters in European Politics and Administration from the College of Europe, (Bruges, Belgium), as well as an MBA from Imperial College, London.
"
Jacqueline Gomes-Neves, Political activist, community organiser and Policy advisor. Koreo Prize finalist exploring "Is British Politics Failing to Represent the UK's BAME Women?"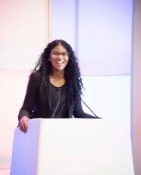 "Jacqueline was elected the first ever female Youth Mayor for the London Borough of Lambeth from 2013-2016. In her two years as Youth Mayor, Jacqueline consistently campaigned on behalf of disadvantaged young people across the UK. Jacqueline has addressed some of the most pressing issues in the UK. In 2013, Jacqueline assisted with the founding of the Brixton Soup Kitchen to tackle homelessness in Brixton. The Brixton Soup Kitchen is now a nationally renowned charity and has served over 40,000 meals to the homeless as well as providing clothing, training and pro bono legal services. In July 2015, Jacqueline launched a report alongside Baroness Doreen Lawrence and Baroness Jowell to tackle the lack of community confidence in the police. She also founded the Brixton Youth Forum, a forum that gives young people the power to impact their local communities by influencing budget allocations."
Madeline McSherry, Founding Editor-in-Chief of Foreign Policy Rising, a platform dedicated to getting more women writing about international politics.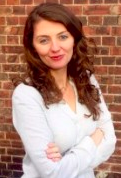 "Madeline is the Founding Editor-in-Chief of Foreign Policy Rising, a platform dedicated to getting more women writing about international politics. As a freelance writer and researcher, she's collaborated on projects with the Overseas Development Institute in London, the UN Office for Disarmament Affairs in Geneva, and various international technology companies. Previously, she worked at New America, a non-partisan public policy think tank in the US. She's an alumna of the US Fulbright Program and holds an MSc with distinction in International Relations from LSE and a BA summa cum laude in English from Boston College."
If you would like to partner with us, or if you are interested to share your own work, please email Floree at floree@koreo.co.
---
Venue sponsored by:

---
Good Women is a free and open network for women - across sectors, organisations, professions and at different stages of life - interested in social and environmental change. Set up and hosted by Koreo, a talent consultancy dedicated to social change, the network's ambition is to inspire and mobilise female talent to address some of the pressing complex issues we face today. You can find out more about the network here. Previous speakers at our events include Labour MP Rushanara Ali, Global Director at Unilever -Katherine Maceratta, CEO of Young Women's Trust - Carole Easton, Head of Sustainability at Legal and General - Meryam Omi and more.
Impact Hub is a global network of spaces designed to enable people with enterprising ideas to drive social and environmental value in the world. Impact Hub King's Cross offer flexible time-based memberships to work and meet. These memberships include all you need to run a project or a business; wireless Internet and access to meeting rooms, printers, and physical storage space according to your tariff. As well as this they offer a range of opportunities for learning, collaboration and growth through our network of members, community events and business support right in the heart of King's Cross.