Description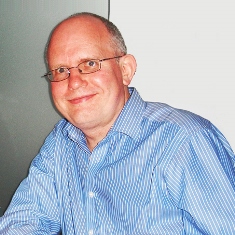 In this short, introductory talk, Mike Loomey, of 3 in 1 Web Design, explains step by step, how registered UK charities can successfully apply for a jaw-dropping $10k in FREE advertising, not once but each and every month.
"If you want to raise awareness, increase donations, find staff or volunteers and particularly if your charity is struggling to stay afloat, Google Ad Grants can help enormously", Mike says.
The talk will begin with a very brief explanation of how to register as a UK charity. Next Mike will show attendees how to link up with the "Technology Trust", via which a wide range of companies, such as Microsoft, Adobe, Symantec and especially Google donate their software or products for free, or at greatly reduced rates.
The presentation continues with an overview of Google Ad Grants, explaining who is and who isn't eligible and the steps necessary to get approved and stay qualified. Mike will also give basic details of how to run a charity Ad Grant campaign on a day to day basis, explaining both the simple bidding system and how Ad Groups work.
Finally, for those running their Ad Grants campaigns successfully and logging in and tweaking things regularly, Mike will reveal that Google is more than prepared to quadruple their free support to a whopping $40k each and every month.
Mike will supply detailed additional notes and a copy of the PowerPoint presentation to all attendees.

"Mike makes google so easy to understand, without the technical jargon!"
---
Latecomers will not be admitted to this seminar.
No refunds will be given to any latecomers; cancellations via Eventbrite may be made up to 9am on the day of the seminar.
As we do not admit latecomers, allow extra time to locate the City Business Library, if this is your first visit.