Description
This session is for more advanced learners who have a basic understanding of using Google Analytics reports.
You will log in regularly to Google Analytics to view your reports and want to know what other information you can get out of it. Please ensure you have already set up your Google Analytics account.
This session will include more advanced techniques of using the reports in Google Analytics to improve your blog or business for experienced users of Google Analytics.
We'll explore a few key factors that are driving the majority of your business outcomes.
I'll be covering:
How to set up simple goals for your website

What pages new and returning visitors are most interested in

What are the top pages users look at after landing on your home page

How to create dashboards that quickly allow you to view your important reports

How to set up alerts to notify you when there is a dramatic change in people visiting your website

How to create custom reports

that do not exist on the current reporting tool.
At the end, you'll be equipped with advanced knowledge to tap into the power of your Google Analytics reports and use them to improve your website to support your business.
Before you attend
This session assumes that Google Analytics is already set up for at least one of your websites. This will be a part presentation and part hands-on session so you get a chance to familiarise yourselves with the reports please ensure you have had some experience of Google analytics in the past or attended Clarice's Google Analytics for beginners.
Will I learn to set-up Google Analytics for my website?
No. This session assumes Google Analytics has been set up for your website and you can access your GA reports.
Will I learn how to create a Google Analytics account?
No. This session assumes your account has been set up, please ensure you have set it up other wise you may be turned away from this session and refunds will not be available.
I have almost zero Google Analytics knowledge. Can I attend?
This session assumes you have been using the reports at least a couple of times in a month or you have at least attended a Google Analytics For Small Business Beginner Class previously.
I have a website but no Google Analytics set-up at all. Can I still attend?
This session will not benefit you, it will be best for you to attend one of Clarice's beginner classes.


About your host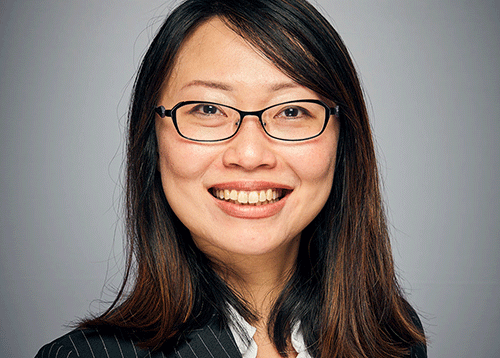 Clarice Lin is marketer and Google Analytics expert. Using data, she helps small business owners and startups identify opportunities and eliminate inefficiencies in their businesses.
She is the founder of BaselineLabs, marketing, and rebranding agency who tailor their marketing approaches to make a real difference in your business.
Clarice has spent over 10 years with key decision makers to make effective actionable recommendations in Fortune 500 companies like BP and Microsoft and one of the best specialist media company in the world – Haymarket Media Group.
---
*Refunds will only be processed up to 1 day before the event. There after no refund can be processed.
Unfortunately City Business Library is unable to refund the Eventbrite fee, this will be deducted from the cost of the ticket when the refund is processed.
As we do not admit latecomers, or allow refunds to those who are late, please allow extra time to locate the City Business Library, if this is your first visit.