Description
Even if you've never heard of Google Shopping before – you've almost certainly seen it in action! Just try searching Google for specific product or brand names and an array of pictures, prices and merchants will appear – right at the top of the search results.
When people are interested in buying products on-line, they usually turn to Google to research the products and prices available. Using Google Shopping your products can also be on display and within easy access of potential customers.
Google Shopping campaigns streamline how you manage your listed products and pay per click ads, report on your performance, and find opportunities to increase traffic to your website.
Who is this workshop suited to?
Retailers, Digital Marketers, Managers
What will you learn?
Identify return On Investment (ROI) Of Google Shopping Ads

Identify How Google Shopping Ads work

Identify guidelines for Product Feed & managing your data effectively

Creating Feed, Merchant Accounts, Ad-words Account

Setting Google Shopping Campaigns

Optimising Shopping Ads for Better Result

Creating a Targeted Campaigns to increase profitability

Analysing Shopping Ads from Google Analytics
Just a few of the fantastic organisations who've attended our previous training.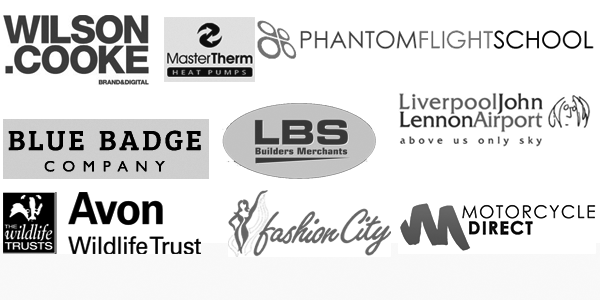 TESTIMONIALS
| Idris, Fashion City UK
I was given the knowledge required to setup my shopping campaign. After implementation of his advice I have had a few sales. After support was excellent and would definitely recommend using Prabhat for adwords.
| Emma-Cath Charles, Inngot
I found his presentation to be informative and helpful. Not only was Prabhat able to provide a wonderful insight into adwords, but he also assisted me with a specific issue that I was having with Adwords at the time, which was somewhat more complicated than standard technical issues. Upon leaving the workshop, I felt suitably armed with excellent actionable insights that I could bring to meetings and create further action plans for the company.
| Kristian Davies-Lloyd, MasterTherm UK
The training delivered was both clear and concise, as well as being tailored to my business' needs. Throughout the course, Prabhat demonstrated in-depth understanding of the subject and was able to provide detailed answers to all questions I put to him. Prabhat was able to demonstrate, giving examples, first-hand experience in increasing traffic to his own fledgling websites. I left feeling confident in my ability and with a better understanding.
| Mike Bews, Imagitech LTD
The course was interesting, thought provoking, educational and useful. I came away from it with a better understanding of SEO / SEM, how Google Ads works and how a Google Ads campaign can be fine tuned to reduce costs and maximise the benefit / ROI.
---
Can't make it to Manchester or looking for bespoke course? We are happy to provide onsite eBay training to you and your team. Call us on 029 2236 2596 or 0751 88 39629
Please note by booking a ticket to this event, you agree to our event T & Cs ( Please Read )
--------------------------------------------------------------------------------------
For more details please contact Prabhat Shah on twitter @OnlineSellerUK, via email to ps@onlineselleruk.com or you can call +44 (0) 29 2236 2596
Organised by Online Seller UK in Partnership with We Are Digitl