Description
Our partners Tablet Academy will also be offering GOOGLE APPLIED DIGITAL SKILLS PROGRAMME. Details are below and places must be booked.

If you purchase a day ticket,You are free to explore the museum at your own pace before or after the free 2 hour session. Regular talks are given throughtout the day.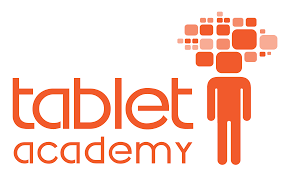 Digital Skills with Tablet Academy - sessions 10:30 - 12.30 13:30-15:30
(Ages - 11*-16 (although 17 and 18-year-olds are welcome too) to reserve your place please select 1 free ticket per participant, in addition to ensuring that you have purchased paid tickets for the day. Spaces limited so please book to avoid disappointment
Google's Applied Digital Skills programme is a free project-based curriculum that allows parents to support their children to learn valuable digital skills and for young people to independently improve their employability, all in an easy to use platform. All lessons are accompanied by a series of engaging videos with clear instructions and ready-to-use templates.
The Applied Digital Skills programme is great for secondary students, further education and adult learners. As the lessons cover a wide range of real-life applications, they can be adapted for any subject to be used to embed digital literacy into their way of work. Comprehensive and engaging videos allow parents to deliver digital-based lessons with minimal effort.
Sessions run for 2 hours with students receiving an overview of the Digital Skills programme and getting stuck in with their first project including creating an interactive Virtual Reality environment. They will leave with their login details, knowledge of how to access the curriculum and inspiration to develop their digital skills.
*11 and 12 year olds need to have parents with them in order for them to create a GMAIL account for that child to use during the session.
We look forward to welcoming you and your family