Gordon Bajnai: East Central Europe's Political & Economic Future in an Ever Changing EU

Monday, March 11, 2013 from 4:30 PM to 6:00 PM (GMT)
Event Details
The financial crisis has challenged the leadership of governments, financial institutions and the European Union itself. Mr Bajnai will talk about these regional economic and political challenges, including the impact of the Eurozone crisis, the rise of populism and nationalism, the internal dynamics of the region as well as ECE countries' future relationship with the EU. He will also talk about the two-speed development of the EU, the concept that some countries will progress and integrate into the EU faster than others based on economic and social conditions within their own borders. He will also refer to the democratic deficit of the EU and the inefficient functioning of the European institutions and politicians' incompetence that could be deduced from one another, and thought it possible that politicians represent their own voters at the Council, but try to find solutions on a European level.
BIO: Gordon BAJNAI (44), former Prime Minister of Hungary (2009-2010). Currently Mr Bajnai is an  adjunct professor at Columbia University SIPA and a visiting fellow at John Hopkins University (SAIS). He is also a senior adviser to the Center for Strategic International Studies (CSIS), the Washington based think thank and a member of the European Council on Foreign Relations (ECFR). Mr Bajnai acts on the  global and regional advisory boards of important European corporations.
In 2009 - 2010 Mr Bajnai served as  the Prime Minister of the Republic of Hungary, leading the crisis management government as a non-partisan technocrat.  Prior to this, from 2006 he was appointed a Government Commissioner in charge of the National Development Plan ;then Minister of Local Government and then Minister of National Development and Economic Affairs.
Between 2000 and 2006 he was CEO of  the Wallis Group, a leading Hungarian diversified investment company. Between 1995 and 2000 he was Managing Director and Deputy CEO of CA IB Securities, the recognized investment bank in Hungary. In addition, during his 16 years of private sector career before joining government, he participated in the direction of the following companies: Budapest Airport as Chairman; Zwack Unicum Plc as a member of the Supervisory Board; Danubius Radio, Graboplast and Rába Plc  as a member of the Board of Directors; and in 1999 he was a member of Equinox Private Equity Fund's Investment Board, in cooperation with Advent International. He received his diploma at the Budapest University of Economics  in 1991.
When & Where

UCL Gustave Tuck Lecture Theatre
Gower St
London
United Kingdom


Monday, March 11, 2013 from 4:30 PM to 6:00 PM (GMT)
Add to my calendar
Organizer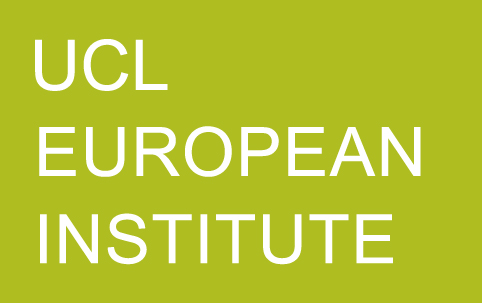 UCL European Institute is the new hub for research, collaboration and information on Europe and the European Union at University College London.
See more at: www.ucl.ac.uk/european-institute