Event Information
Location
The Crown Hotel
(Windsor Suite)
7 London Street
Chertsey
KT16 8AP
United Kingdom
Description
An Evening with
Gordon Smith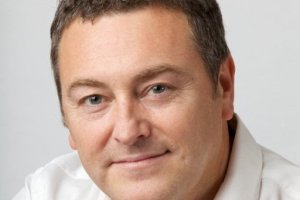 Intuitive Studies
In these fast changing and challenging times, world renowned medium, Gordon Smith believes it is crucial that we all find a way to connect as powerfully as possible with Spirit.
Over the past two years he has been receiving guidance from his own guides on effective ways to help empower people to make direct connection with their own teachers in the Spirit world.
Gordon is keen to help people find their own personal connection – rather than rely on mediums as an intermediary.
No message from a medium is as powerful as that direct personal connection with your own guide and this connection is a pathway to Spiritual Development – not just an isolated sequence of spiritual insights.
Gordon has found his own guides to be very keen to teach this path of spiritual development in this time and believes that our guides are waiting for us to invite them to share their wisdom with us.
In this evening's talk he will introduce people to some of the best practices and exercises for opening our awareness to Spirit. He will talk about ways of joining with others to make a connection together and to ultimately form a 'Circle' if people want to expand their connection.
Gordon will share experiences from his own mediumistic circle and speak about how linking in this way can help to expand our individual consciousness.
Gordon Smith
Gordon Smith is one of the world's top psychic mediums and spiritual teachers. He has appeared on the national TV shows Richard and Judy and This Morning, as well as finding time to write regular columns for both Fate and Fortune and Best magazine. He also travels the world teaching students Mediumship and Healing through his own specially designed workshops.
Ticket Prices
£20.00 – online
There may be a limited number of tickets available on the door priced at £25.00

Date and time
Location
The Crown Hotel
(Windsor Suite)
7 London Street
Chertsey
KT16 8AP
United Kingdom