Description
After last years award winning debut, 'Gorjys Secrets Music Festival' returns to the beautiful manicured grounds of Caer Rhun Hall in the splendour of the Conwy Valley, North Wales on Saturday the 16th of September.

Bringing together an international line up of artists and bands alongside showcasing some of the finest singer songwriters from around Wales Gorjys Secrets is a beautiful day of music and festivities but as 2016 showed Gorjys Secrets is so much more than just another music festival.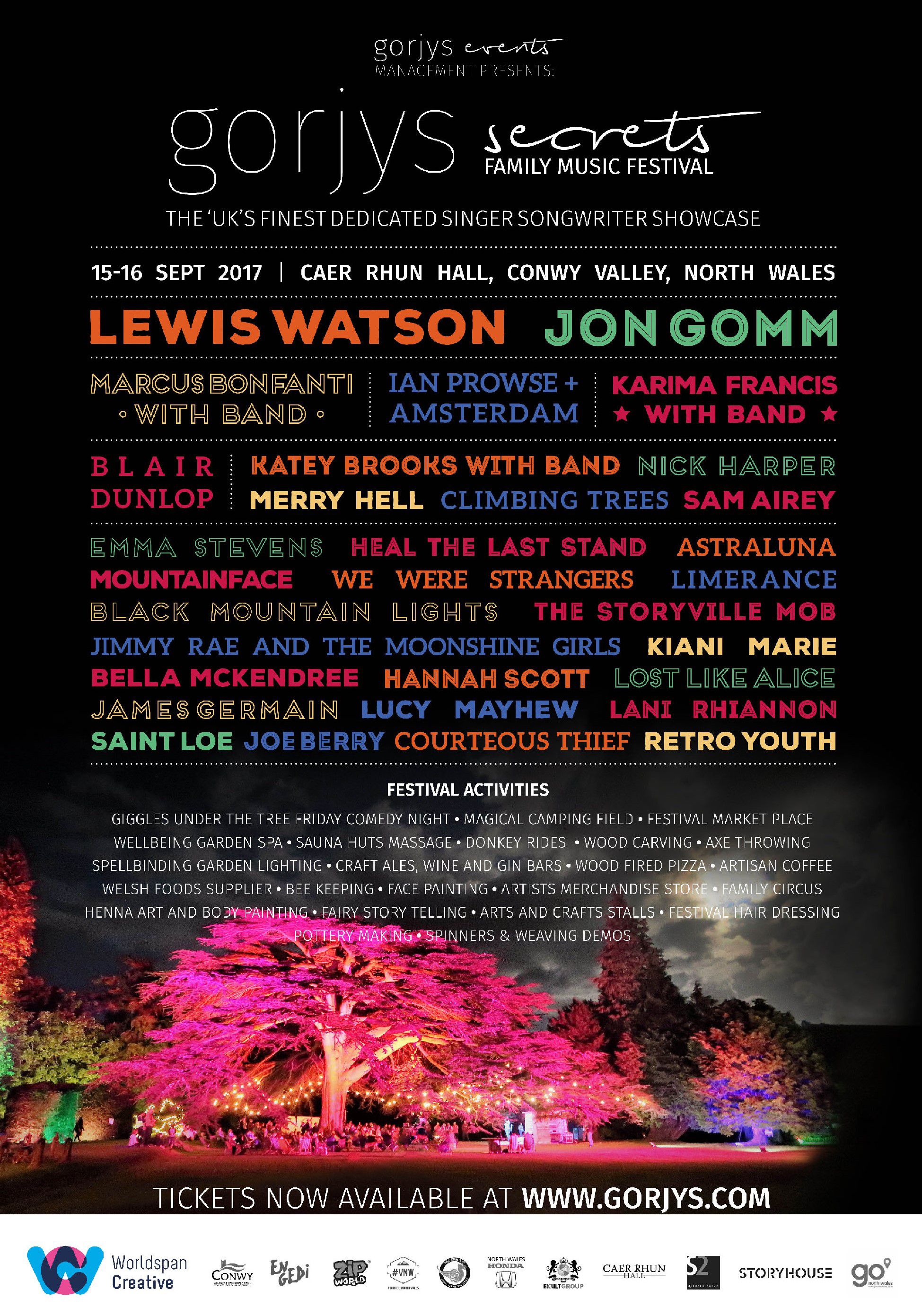 Amidst the finely landscaped gardens and woodland atmosphere Gorjys Secrets promises a truly family friendly, unique and special day and as the darkness falls and through the use of the breathtaking lighting displays and decorations, the grounds and trees are transformed into a magical wonderland bringing to life the legends of Caer Rhun to immerse you further into this Gorjys bubble.

Throughout the day at the festivals marketplace and bars you can sample some of the finest local craft Ales Gins and Wine and feast at our sumptuous and locally sourced independent food vendors - you will never go hungry or be in need of a fine drink.

Camping is available and for festival goers who wish to arrive early to camp on the Friday evening they have free entry to the grounds and bars for the popular night of comedy that is - Gorjys Secrets 'Giggles under the Tree'. Hosted last year by the award winning and hilarious Tudur Owen this will be a great night of fun - not to be missed and the perfect kick-start to the weekend!