Gossip Girl Gang September Get Together - How To Deal With The Dreaded Impo...
Description
Come and join the Gossip Girl Gang
We are so excited to welcome you to Gossip Girl Gang. Rachel Bradley, founder of online community group Wokingham Gossip Girls (as well as other Gossip Girl Facebook groups in Berkshire & beyond), has created a evening for women to come together, to support, inspire and laugh!
If you are an entrepreneur, influencer, blogger, freelancer or just a woman trying to do your god-damn best come along to our Gossip Girl Gang Get Together! A great way to connect with other women in Reading, share your business (and life!) stories and be inspired by a collective of amazing women.
HOW TO DEAL WITH THE DREADED IMPOSTER SYNDROME
Feeling like a fraud? Feeling like you're copying everyone else or you're not worthy of your business? Chances are Imposter Syndrome is rearing its ugly head. Sooner or later the creeping doubts can get the better of all us all. But it's how we choose to address Imposter Syndrome that's the deal breaker. Will you choose to let it strengthen or destroy your self value and self esteem? For our September meet up we're delighted to present How To Deal With The Dreaded Imposter Syndrome. Emma Ryan, founder of Emma Ryan Coaching, will present a 30 minute, informative, interactive session to help you limit the negative impact of Impostor Syndrome.
IS THIS WORKSHOP FOR ME?
This evening is for any female founders and entrepreneurs because let's face it, we all have those Imposter Syndrome moments, don't we?
Do you:
Ever get that feeling you don't deserve the success you've had in your career so far or that you might get 'found out' soon and finally be revealed as a fraud?
Discount your success to luck, others making it easy for you or just being in the right place at the right time?
Ever walk into a room and feel like you don't belong or worthy enough to be next to these amazingly successful people around you?
Think that you are not as clever or have the level of expertise that others credit you with?
If any of these feel familiar, then you are not alone. You are real, normal and human. In fact, you are potentially joined by at least 70% of the population with having feelings associated with the Imposter Syndrome.
In this informative and revealing session Emma will draw from her own experiences with imposter syndrome, and those of her clients from her executive coaching work, to unlock tried and tested approaches to deal with our 'imposters'.
There is no promise that you will walk out of the room no longer an imposter but you will be on your journey to dealing with the imposter so that it can stop holding you and your business back.


WHAT TO EXPECT:
Arrival & drinks: 7.30pm
How To Deal With The Dreaded Imposter Syndrome: 8.00pm - 8.30pm
Relaxed networking & drinks: 8.30pm - 9.30pm
The session is taking place at the fabulous Fora, a stunning coworking space right in the heart of Reading. Come along and enjoy a glass of wine and meet some incredible women.


ABOUT THE PRESENTER:
EMMA RYAN Executive & Resilience Coach
As an Executive Coach, Emma is passionate about supporting people as they aspire to reach their career potential. Emma's positive mindset, enthusiasm and belief in people reaching for their potential provides an invaluable resource. She is an NLP, Hogan and MBTI practitioner and brings a wealth of experience and coaching expertise from her HR career to facilitate change in people's behaviour.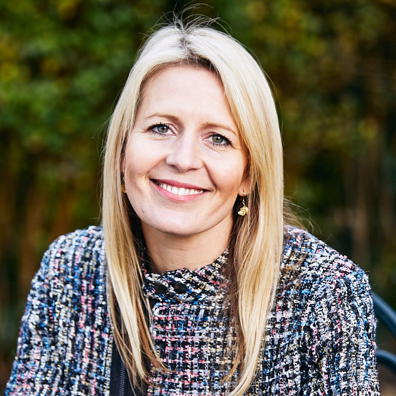 Through Emma's own personal experiences and through challenges presented to her by clients she also has a passion about well-being and enabling people to live in a calmer, happier and more fulfilled way. She loves helping people free themselves from destructive thoughts, negative feelings and emotions such as anger, stress and anxiety. As a mindfulness practitioner and teacher she enables her clients to a new way of being.
You can come along as a guest to our Get Togethers by booking a guest ticket.
**Guest tickets are non-transferable and non-refundable**
Follow us on Instagram @_gossipgirlpr