Location
Campus London (Ground Floor)
4-5 Bonhill Street
London
EC2A 4BX
United Kingdom
Description
"Got a Problem? => Get a Solution!"
(or "GAPGAS" as we like to call it!)

So what's this "GAPGAS" malarkey all about?
- Is there something stopping your venture taking off?
- Do you need advice on your product or how to sell it?
- Want to get a feedback from a room full of experience?
=> Then "GAPGAS" is for you!

The basic premise is to help you solve your current startup problems by giving you an opportunity to briefly explain what you are struggling with to the audience, and they, along with our expert speakers, will suggest solutions for you. In essence, this will be live crowd-sourced problem-solving exercise.
This event is open to everyone, whether you're interested in getting a problem solved; or if you don't have any problems (lucky you!) you may just want to impart and share your years of wisdom, knowledge and experience to help your fellow startups; or you may just want to come and learn about and see what others are doing and working on.

===========================================================================

Each month the problems we solve will be centred around a particular theme.
This month, the theme is:
CROWDFUNDING CAMPAIGNS
(and how to create a successful one).
GUEST SPEAKER:
Jide Johnson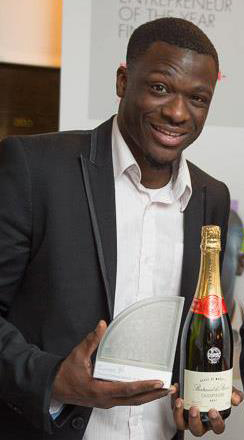 Jide started out as a Junior Animator at Soho based Post Production company, The Mill. He has since gone on to become the MD and Animation Director at Aniboxx, an award winning production company who specialise in producing 2D, 3D animated and live action videos for the purposes of viral campaigns, explainer landing page engagement and also crowdfunding and investment pitches. Having produced work for the likes of Mr Men, Birdseye, PWC, Google, Sony and much more, the cool team down at Aniboxx have learned a wealth of information when it comes to creating an engaging video production which produces results. Aniboxx has also executed productions for the likes of tech Startups such as Import.io and Azimo, so equally undertstand the value of producing videos fit for raising money.

PRESENTATION TITLE:
"How To Create a Successful Crowdfunding Campaign"

SYNOPSIS:
During Jide's presentation, you will find out whether or not crowdfunding is for you, which platform you should choose, the importance of a good video production, the power of sharing, the various options for rewards and a whole lot more.

===========================================================================

We also have a VERY SPECIAL guest coming to grace the stage at this #GAPGAS.
"Who is this very special guest of whom you speak?" we hear you ask. Well, he may not be a household name just yet, but Thom Feeney was all over the news recently for what he did and unless you were hiding under a rock for the last few weeks, you can't have not heard about it!......
Thom is the guy who set up the most talked about crowdfunding campaign of recent times to help bail Greece out of its gigantic debt to the IMF!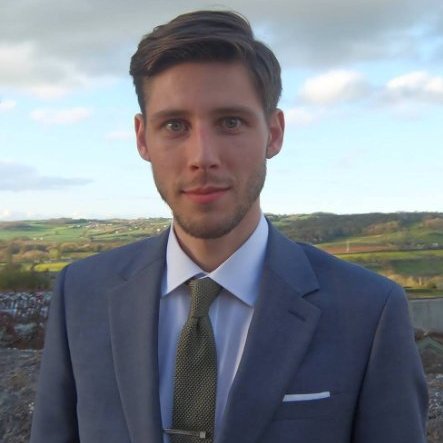 Thom has very kindly accepted an invitation to come along and tell us a little about his story and to help impart some useful learnings to you for your own campaigns.

===========================================================================

AGENDA:
6.00pm - Doors open
7.00pm - Event starts with welcome from organisers
7.05pm - Presentations begin
7.50pm - Q&A
8.00pm - Open GaP?->GaS! session (your chance to get your tech/UX problems solved)
8.45pm - Networking
9.30pm - Close - (move to Blueberry bar to finish the night!)
We do have a couple of ground rules we'd like you to abide by and which help us keep the event effective and flowing, which are as follows:
DO

state who you and your company are

DO give context to your startup problem by giving a

BRIEF

synopsis of what your company does
DO

state clearly and specifically what problem you are struggling to solve
DON'T

answer back to suggestions/solutions being given (save this for the networking afterwards)

DON'T

pitch/demo your business (whether for investment, co-founders or anything else). We have otehr events for that.

Of course there will be plenty of time for networking and socialising as always afterwards and if you're really good, we'll even provide some food and drink.


===========================================================================
At our GAPGAS events, we use Glisser which allows you to interact with the presentation in real time by allowing you to see the slides on y our devices (laptops, tablets, phones, etc.) as well as ask and upvote questions, make notes and much more. If you'd like to join in this event using Glisser, simply click here.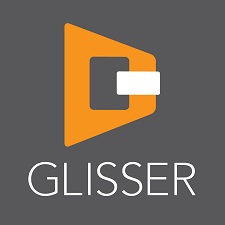 ===========================================================================
PS - If you would like to be one of the guest speakers, please email speak@h-h-h.co for more details and/or to apply.

PPS - If you would like to become one of our sponsors, please email sponsor@h-h-h.co for more details and/or a sponsorship pack.