Got a Problem? Get a Solution! + Impact Blogging and Innovation (#GAPGAS) - June 19

Monday, 19 June 2017 from 18:00 to 21:00 (BST)
Event Details
Got a Problem? Get a Solution!
Crowd-sourced problem-solving for start-ups
Is there something stopping your venture taking off?  
Do you need advice on your product or how to sell it?  
Want to get a feedback from a room full of experience?
Then #GAPGASis for you!
---
Our expert speakers
Sarah Arrow; Sark eMedia
From Zero To Blogger. How Blogging Will Increase Your Visibility (And Revenue) In As Little As 30 days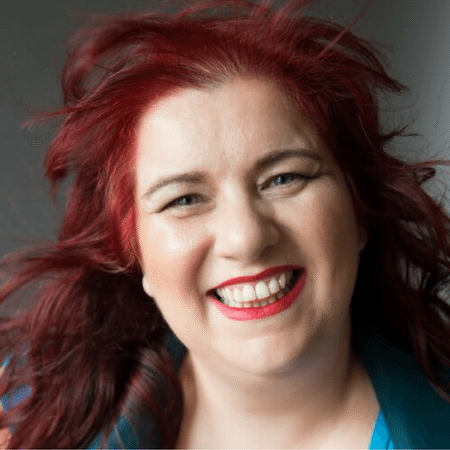 An award-winning  blogger, marketer and community builder, Sarah trains 10k bloggers every year through her company Sark eMedia on how to get their business noticed. There is visible, and then there's visibility with impact. There's a difference and Sarah will show you how!
Sarah's talk, From Zero To Blogger: How Blogging Will Increase Your Visibility (And Revenue) In As Little As 30 days, shares her insights on how Blogging will transform your visibility, and riffs off of the Steve Martin quote; "be so good they can't ignore you".
Sarah will share a little of her journey, and explain how you can create content that raises awareness, and your profile.
Say's Sarah: "blogging gets a bad rep and I'd like to share that if a mum of three with no writing experience can win a seven figure contract, then you really have no excuse!"
Linda Aspey; Coaching For Leaders
Listening For Innovation
Linda is an accredited executive coach, supervisor and counsellor/psychotherapist, who brings deep understanding of human nature, the human mind and the complexities of organisational relationships to her clients, to help them make sense of what can often seem like madness!
Known for her ability to make complex ideas easy to understand, Linda has 25 years' experience in helping people in organisations to bring about change, create meaningful growth, accelerate progress, sustain performance, and builds teams that really work like teams.
Linda's company Coaching for Leaders does all of the above for clients including entrepreneurs, SMEs, big corporates, public service organisations, charities and global blue chips, as well as other coaching professionals.
Linda will be speaking about how we can learn to think for ourselves. If we can develop this ability and help others to do it better, we can turn our thinking into brave innovation.
Linda reveals it's the way people treat one another when they're thinking together that matters and she calls this a Thinking Environment.
"When you are really listened to, you become braver, more creative and much more likely to turn your ideas and innovations".
Join Linda on this journey of creation! 
---
What to expect:  
6.00pm  -  Doors open (do get here early, it is a packed out event and we will turn people away when at capacity)
6.30pm  -  Event starts
6.35pm  -  Inspirational talks from fellow founders
7.30pm  -  Open GaP?->GaS! session (your chance to get your problems solved)
8.00pm  -  Networking
9.00pm  -  Close
---
How it works: 
The basic premise is to help you solve your current startup problems by giving you an opportunity to briefly explain what you are struggling with to the audience, and they, along with our expert speakers, will suggest solutions for you. In essence, this will be live crowd-sourced problem-solving exercise.
This event is open to everyone, whether you're interested in getting a problem solved; or if you don't have any problems (lucky you!) you may just want to impart and share your years of wisdom, knowledge and experience to help your fellow startups; or you may just want to come and learn about and see what others are doing and working on.
We do have a couple of simple ground rules we'd like you to abide by and which help us keep the event effective and flowing, which are as follows: 
DO state who you and your company are

DO give context to your startup problem by giving a BRIEF synopsis of what your company does

DO state clearly and specifically what problem you are struggling to solve 
DON'T answer back to suggestions/solutions being given (save this for the networking afterwards)

DON'T pitch/demo your business (whether for investment, co-founders or anything else). We have other events for that. 
Of course there will be plenty of time for networking and socialising as always afterwards and if you're really good, we'll even provide some food and drink.
---
At our GAPGAS events, we use Glisser which allows you to interact with the presentation in real time by allowing you to see the slides on your devices (laptops, tablets, phones, etc.) as well as ask and upvote questions, make notes and much more. If you'd like to join in this event using Glisser, simply click here.
=========================================================== 
Don't forget to REGISTER TO OUR NEWSLETTERS, follow us on Twitter and join in the conversation using #SpeedPitch. Also please like our page Hipsters, Hackers & Hustlers, join our community Hipsters, Hackers & Hustlers and subscribe to our YouTube Channel.

=========================================================== 
PS - If you would like to be one of the guest speakers, please apply here: http://bit.ly/HHHSpeak.
PPS - If you would like to become one of our sponsors, please email sponsor@h-h-h.co for more details and/or a sponsorship pack.
PPS - If you want to get involved in our regular activities, we have an amazing new office and we always need help with design, social media, programming and sales.
Do you want to be a better HIPSTER / HACKER / HUSTLER? Come and talk to us at the event or register here: http://bit.ly/HHHVolCall.
PLEASE NOTE - YOUR TICKET DOESN'T GUARANTEE ENTRY. ALL OUR EVENTS ARE FREE OF CHARGE. PLEASE ARRIVE IN TIME. FIRST COME, FIRST SERVED!
When & Where

Google Campus (Ground Floor)
4-5 Bonhill Street
EC2A 4BX London
United Kingdom


Monday, 19 June 2017 from 18:00 to 21:00 (BST)
Add to my calendar
Organiser
Hipsters, Hackers & Hustlers
HHH is the largest community of tech startups in the UK with 40,000 members and growing.
Our mission is to inspire, educate and support tech startups to become fully fledged, successful businesses by providing them with innovative events, valuable resources, useful products and services, powerful introductions and all with a giant dollop of fun.
Come find out more here -> http://www.hipsters-hackers-hustlers.com
Got a Problem? Get a Solution! + Impact Blogging and Innovation (#GAPGAS) - June 19