Governance in Organization Design - Why, What & How

Wednesday, 11 November 2015 from 16:00 to 17:30 (GMT)
Event Details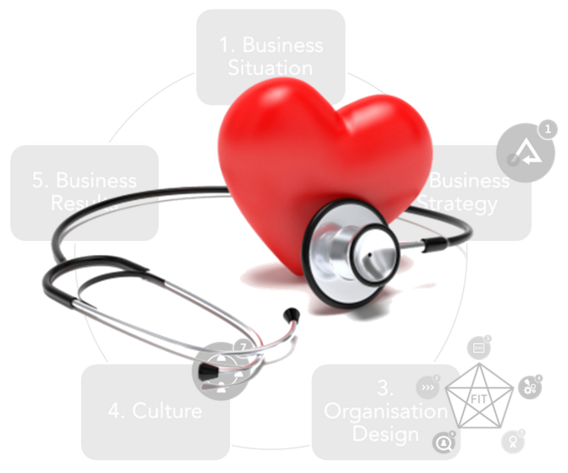 A company's competitive advantage is embedded in its organization design and its operating model (thank you Jay Galbraith!). If this is true, then why do businesses allow the following to happen:
A new executive starts and the first thing he/she does is "restructure" their department

The annual budgeting and business planning focused on the next business year starts and finishes without considering the all-important question "are we fit for purpose?"

The management team goes straight from the budget planning phase to the development of people and talent plans without a look at their organization design
Mark LaScola, OTM's Managing Principal, will explain why Governance in Organization Design is the next frontier for business leaders, finance business partners, strategy officers and marketing directors as well as OD and HR professionals. Developing the entire process for governance and clarifying the ongoing responsibilities beyond the initial design project and implementation are both crucial for sustained business success.
This webinar will explain how, in practical terms, you can add real value alongside the likes of change management, talent management, organization development and other HR disciplines by introducing a process for governance in organization design.
Who Should Attend: Strategy officers, finance leaders, leaders with responsibility for business planning, In-house and external HR Directors / HR professionals, Organization Development / OrgDesign professionals and Change Management practitioners.
Reserve your place now to hear from Mark LaScola, OTM's Managing Principal, who will be drawing on his experience with many global market leaders over 25 years. 
Please share with colleagues and ask them to register!
Do you have questions about Governance in Organization Design - Why, What & How?
Contact ON THE MARK
Organiser
OTM is a leader in collaborative organization design and business transformation. With the most integrated and comprehensive methodology, the team at OTM enables clients to realize their future ambitions.
Our organization design work brings our clients immediate and sustainable value through truly transformed performance, customer satisfaction and employee engagement. This work is possible because of our experience gathered over 2 decades and close to 370 design projects; along with our continued role in developing best practice and testing new theories in the pursuit of truly effective organization design for the organizations of tomorrow.