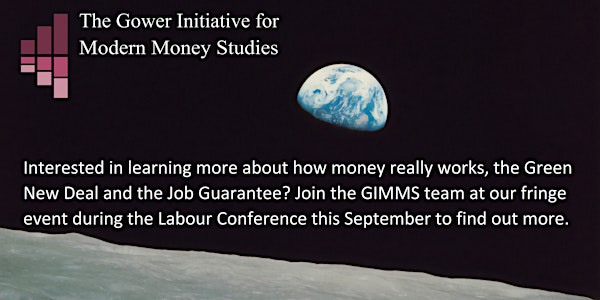 Gower Initiative for Modern Money Studies Labour Fringe Event, Brighton 201...
Event Information
Location
Dorset Gardens Methodist Church
Dorset Gardens
Brighton
BN2 1RL
United Kingdom
Description
Do you have concerns about the climate crisis and what it means for the future of our planet and the health of our children and grandchildren? If you've heard about the Green New Deal and want to know more come along to our event with the world renowned economist Bill Mitchell. He'll be debunking myths around government finances and how money works, explaining what the Job Guarantee is and how a Green New Deal can be paid for.
The event is aimed at challenging our preconceptions of how money works and examining how such an understanding offers a lens through which solutions can be shaped to address the pressing economic, social and ecological issues we face and enable the vital shift of the global economy onto a Green pathway that leaves no-one behind.
Professor Mitchell is a founding proponent of Modern Monetary Theory and co-author of the recently published textbook Macroeconomics.
All are welcome Labour members or not.
Date and time
Location
Dorset Gardens Methodist Church
Dorset Gardens
Brighton
BN2 1RL
United Kingdom