The Spine in general practice – Current concepts and treatments
About this event
St John & St Elizabeth Hospital continues to deliver the highest quality Primary Care CPD webinars
Learning objectives
To have an updated knowledge of:
• Cord equina syndrome: How to spot it and what to practically do about it
• The warning signs of spinal cancer
• Understanding foot drop and how to manage it
Online webinar lecture
Date: Thursday 1st July, 2021
Time: 7pm - 8pm, 40 min lecture with 20 min Q&A
Location: Zoom Webinar
A certificate of attendance will be supplied to all GP's within a week of the lecture.  
Please register on this Eventbrite page and you will receive details of how to join the webinar via email.
Alternatively once registered on EventBrite, you will then also be able to click "Access This Event" above to get the zoom registration details.
About the speaker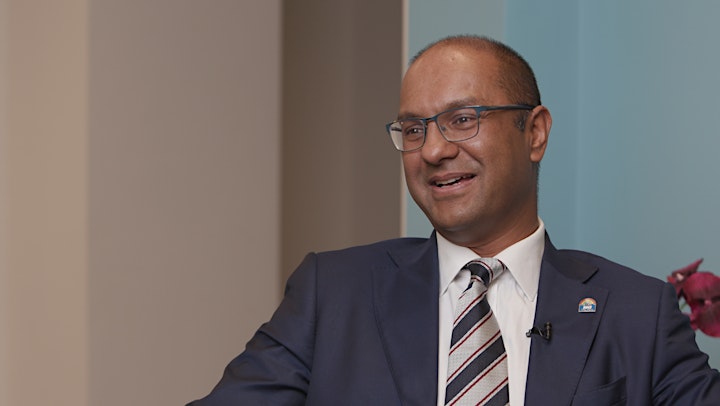 Mr Bob Chatterjee
BSc(Hons) MBBS FRCS FRCS(Tr&Orth)
Mr Bob Chatterjee is a full time Specialist Consultant Spinal Surgeon practicing in London. He specialises in both the latest 'keyhole' techniques in Spinal Surgery but also pioneers non-fusion surgery for low back disorders. His philosophy is that finding the cause of spinal problems and explaining that succinctly to patients is the foundation of good treatment.
Among many achievements, he is a spinal advisor to the National Health Service (2012), is a consultant editor of several spinal periodicals and currently President for the Royal Society of Medicine (Orthopaedic section).
He is a tutor for minimally invasive spinal surgery and has a passion for training junior spinal surgeons. As of 2017, he is a UK tutor for AO Spine (Swiss International Standards for Spinal Surgery)
Mr Bob Chatterjee has both appeared and written widely for the media. He has been featured in several national newspaper articles for his expertise in spinal surgery. He also contributes regularly to spinal health and well-being magazines.
See Mr Chatterjee's full profile on our website.
Organiser of GP & AHP webinar: The spine in general practice
Founded in 1856, St John & St Elizabeth Hospital is London's leading charitable hospital providing exemplary standards of care to patients. Our Hospital is known for its calming and friendly atmosphere, world class Consultants, and excellent standards of nursing care. We attained 100% patient satisfaction in our recent survey.
100% of our profits are reinvested into the on-site St John's Hospice, which cares for 4000 terminally ill patients and their families every year, free at the point of access.
We provide first-rate weekly webinars, practice-focused education and referral advice for local practices. Get in touch with our Primary Care Engagement team for more details.