GPGPUs: The explosive area of innovation for 3D Visualization and Computation

Thursday, April 11, 2013 from 4:00 PM to 6:00 PM (BST)
Event Details
Please see this event's flier at
http://files.meetup.com/3122352/cgc11apr2013.pdf
The Cambridge Game Creators Network in conjunction with the Centre for Scientific Computing at University of Cambridge and Codeplay Software Limited will host a free seminar on 11th April 2013 at the Cavendish Laboratory of University of Cambridge, Cambridge, UK.
Andrew Richards, Founder and CEO of Codeplay Software Limited will give an overview of the multitude of different GPGPU programming standards being produced; the reason so many standards are useful; and what the challenges and opportunities are in defining GPGPU software platforms. This will give an overview of how to build your own GPGPU models as well as how these models can be used to achieve dramatic new levels of performance. A particular emphasis will be on the range of different GPGPU platforms being produced, from the largest Supercomputers, to the latest Smartphones.
Andrew Richards is CEO of Codeplay, chair of the OpenCL-HLM working group defining a C++ programming model for OpenCL) and chair of the HSA System Runtime working group (defining a runtime system for the Heterogeneous Systems Architecture standard ("HSA"). Codeplay builds GPGPU compiler systems for semiconductor companies and have been working in the area of GPGPU compilers for over a decade.
Find our more about Cambridge Game Creators at http://bit.ly/camgames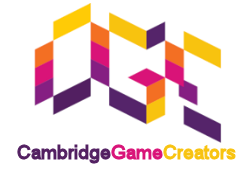 When & Where

Cavendish Laboratory (Small Lecture Room)
J J Thomson Avenue
CB3 0HE Cambridge
United Kingdom


Thursday, April 11, 2013 from 4:00 PM to 6:00 PM (BST)
Add to my calendar
Organizer
Cambridge Game Creators is the most active network of professional and hobbysit game creators in and around Cambridge.

http://www.meetup.com/Cambridge-Game-Creators/