Graduate Ambitions™ virtual roundtables for internal-facing early careers professionals. Join us for interesting discussions and networking.
About this event

The Graduate Ambitions™ Virtual Roundtable Series is aimed at those working in an internal-facing early careers role, involved in setting and bringing early careers strategy to life.
So whether your early careers programmes are new or established, or whether you are a small business with a few early careers positions on offer or a large organisation with a full-scale graduate programme come and join us for our 90-minute sessions.
We will be discussing some of the current and challenging topics facing early careers professionals as they set their early careers strategy and supporting attraction, selection and development activities and solutions.
During each rountable session you will get the opportunity to hear from the Graduate Ambitions™ team on a brief overview of the main topic area before taking part in a few different discussions related to that topic.
There will be opportunity for wider discussion and questions following the rountable discussions.
This is also a great opportunity to expand your network and connect in with some great people working in the early careers specialism.

June Session - Thursday, 16th June 2022, 15.00 - 16.30
Topic: 2022 Considerations & Trends for Early Careers Selection & Assessment
How we assess and select candidates in the early careers market is changing.
Whilst the reasons for these changes can vary from business to business, common underlying key themes include aspects such as:
the pace of change
the impact and lasting legacy of the covid pandemic
more awareness of the impact of socioeconomic factors on the early careers talent pool
doing more with less resource
greater understanding of candidate experience, wellbeing and expectations
In this session we will discuss some current and future trends and how they might impact on selection and assessment methodology both in early careers in general, and for your own business.
Subtopic discussions will focus on:
Balancing the preferences of candidates and company stakeholders/ assessors in application processes - will we really move away from traditional CV's?
How efficient are your selection and assessment methods - could moving away from traditional multi-step processes help?
How clearly do your internal stakeholders/assessors articulate your early careers strategy, how can you ensure great consistency and buy-in?
July Session - Thursday 7th July 2022, 12.30 - 14.00
Topic: Building Equity into Early Careers Strategy
According to the ISE's 2021 Recruitment Survey, 62% of ISE employers have specific E,D&I targets, but 99% of those same employers believe they can do more to improve in this area.
In this session we want to focus not only on how equality and inclusion can lead to a more diverse candidate pool and early careers workforce, but also how building equity into early careers strategy and activitities plays a big part in realising those E,D&I goals.
Subtopic discussions will focus on:
E,D&I, protected characteristics, including beyond the big three of gender, race and LGBTQ+
The impact of socioeconomic factors, including netpotism and tech poverty
Building accommodations and adjustments into early careers assessment and scoring criteria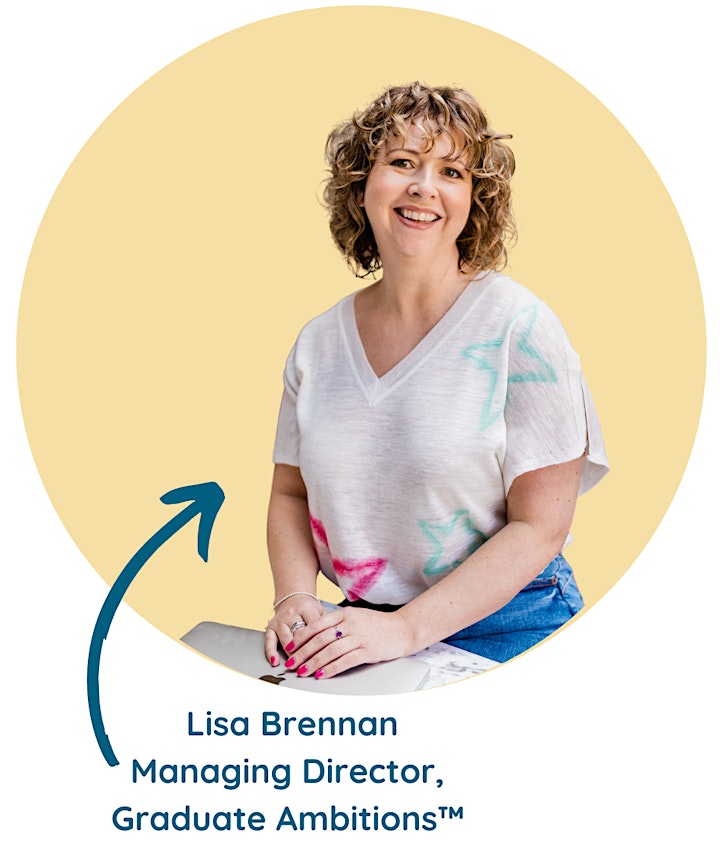 Lisa, the facilitator of the Graduate Ambitions™ Virtual Roundtable Event Series, is an early careers expert with over 15 years of international experience designing, developing, and delivering early careers strategy and delivering attraction campaigns, selection processes and development programmes.
Through our Graduate Ambitions™ services, Lisa and the team support businesses with all apsects of early careers strategy and also provide tools and support to graduates as they transitions from univeristy to the workplace.
Each virtual roundtable event will also be supported by guest facilitators.