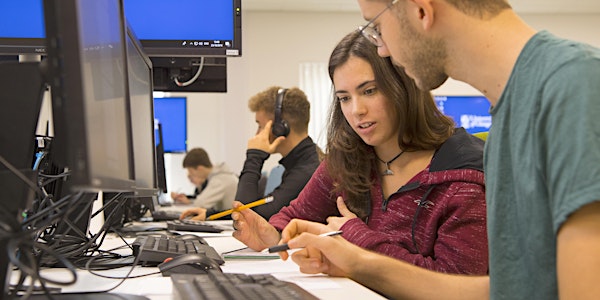 Graduate Apprenticeships at University of Glasgow
Event Information
Location
Sir Alwyn Williams Building
Glasgow
G12 8QN
United Kingdom
Description
Join us at the University of Glasgow to find out about our exciting new Graduate Apprenticeship in Software Engineering. Pizza and refreshments will be provided!
Teachers, pupils and parents are invited to join us at the University of Glasgow to hear about our unique Graduate Apprenticeship in Software Engineering which offers students the opportunity to gain their University of Glasgow degree while earning a salary and gaining invaluable industry experience.
Our approach to the Graduate Apprenticeships is a little different from other providers, and we'd love an opportunity to tell you about it. For example, we don't expect students to go straight from school to working full-time: we offer a unique 'block model' approach that sees students spent a significant portion of their first two years here on campus. This offers several benefits over a traditional 'day release' or fully online apprenticeship, including face-to-face contact with lecturers and fellow students, and the opportunity to get up to speed on the basics before being thrown in at the deep end at work. Students also get to experience university life here on our world-famous campus!
This event will include:
an introduction from Professor Quintin Cutts MBE, leader of the Centre for Computing Science Education at the University of Glasgow
a presentation from Sarah Anne Rooney, Employee Development Programme Manager at the Scottish Qualifications Authority (SQA), who are one of our growing list of partner employers.
a talk from Colin Jack (Software Development Lead at Leidos) and Lewis Stevenson (Graduate Apprentice software developer at Leidos)

There'll also be a chance to talk to other staff and students from the School of Computing Science, and we'd be delighted to show you around the campus.
And, of course, there'll be pizza!
If you have any queries, please contact Dr Matthew Barr at Matthew.Barr@glasgow.ac.uk
Date and time
Location
Sir Alwyn Williams Building
Glasgow
G12 8QN
United Kingdom