Description
வணக்கம் Vanakkam Friends, 
If you are a university student thinking about your future career we have the perfect event aimed at bringing professionals and recruiters to help you figure out how to take the next steps. It gives us great pleasure to invite you to this year's careers evening in conjunction with our friends at the the London School of Economics SU Tamil Society on the evening of Thursday, 27 October.
This event is not exclusively aimed at university students, but also more broadly at young professionals who are thinking about career progression, moving jobs, and how to better position themselves for success.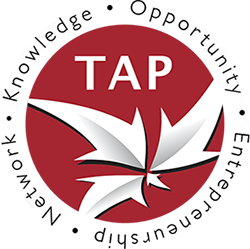 Agenda
6.30-7.00 – How to build your résumé: 
• CV writing skills and tips, what to say and what not to say

7.00-7.30 – Graduate Recruiter HR talk from BNP Paribas:
• Overview of the graduate process from HR perspective discussing:
  • background preparation needed for an interview 
  • succeeding in one on one interviews
  • succeeding in group interview exercises

7.30-9.00 – Industry-specific breakout sessions: 
• Professionals talk about a day in a life of their role and give tailored career advice to attendees. This is an opportunity for attendees to network with professionals in specific industries of their interest.

Industries 
• Actuary (KPMG)
• Audit (PwC)
• Business & Finance Services Law (FTPA)
• Chemical Engineering (MedImmune)
• Civil Engineering (Waterman)
• Consulting (IBM)
• Cultural Arts (Science Museum)
• Entrepreneurship (WealthKernel and GoHustle)
• Financial Services Litigation Law (Eversheds)
• HR (BNP Paribas)
• Investment Management (Schroders)
• Investment Strategy (Citi Private Bank)
• Marketing and Analytics (m/Six)
• Property Law (Srikanth & Co.)
• Risk (Barclays and Nomura)
• Software Engineering (Channel 5)
• Trading (AGD Market Making)
 
Snacks will be served during networking, and this is an opportunity for you to ask all your burning questions.
Registration Details
Space is limited at LSE so please RSVP to guarantee your place. If you are attending you can make the most out of this event by bringing your CV for critical review. Additionally if you'd like to see any other industries on the list drop us a mail at info@tapuk.org and we will do our best to facilitate.
When?
18:30-21:00
Thursday, 27 October 2016


Where?
Clement House Room 7.02
London School of Economics
Houghton St
London
WC2A 2AE
Nearest Station

Holborn (Piccadilly / Central)
Temple (Circle / District)
We look forward to meeting you on Thursday 27 October 2016.

நன்றி Nan'ri
TAP Team
--
If you are a professional and you would like to contribute to this event or know any others who would be interested, please contact us directly at info@tapuk.org.