Graduate School Induction 6th - 8th October 2021
We look forward to welcoming you to the Graduate School induction which will take place online this year over the course of three days.
About this event
Graduate School Induction
At your induction we will cover important topics such as getting started on your research studies and getting registered and the PhD journey. You will also have the opportunity to meet fellow research students, staff from across the University and the Graduate School, and hear about a range of programmes to help you develop as an effective researcher.
The full programme for induction has been emailed to you, if you have not received this programme and are a new research student at GCU, please email us at graduateschool@gcu.ac.uk to request a copy.
Induction will take place on Zoom. Once you have registered for induction here, you will be sent the joining link two days before the event, once registration has closed.
While we encourage our research students to attend the whole programme, if there are any sessions you are unable to attend please let us know.
Please note:
If you are in receipt of a University Studentship you will need to complete the bank details form attached to your email invitation with your UK bank account details and return it to Accounts Payable as instructed to ensure payments are made.
If you have not yet accepted your offer or have still to complete online registration, please ensure you do so prior to induction. If you have decided not to take up the offer of a place on the programme, you should contact Postgraduate Admissions office at the email address: researchapplications@gcu.ac.uk to advise them of your decision.
Only GCU research students are able to attend this event.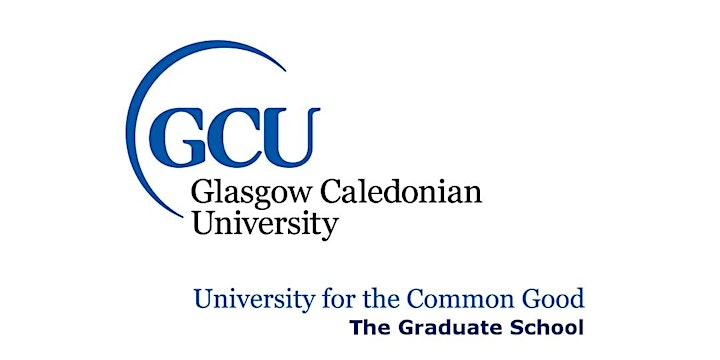 Organiser of Graduate School Induction 6th - 8th October 2021
We encourage our research students to develop professional behaviours during their time with us at GCU and attendance at workshops, or notification to the organiser that you are unable to attend, are considered a key aspect of this attribute.  Please only book onto workshops you are able to attend and arrive promptly for the start of each workshop.  If for some reason you are unable to attend, please cancel your place as soon as possible.

When registering for our events please consult the Privacy Notice‌ for more information on how we handle your data.

*Please note - these workshops are for GCU students and staff only.