Description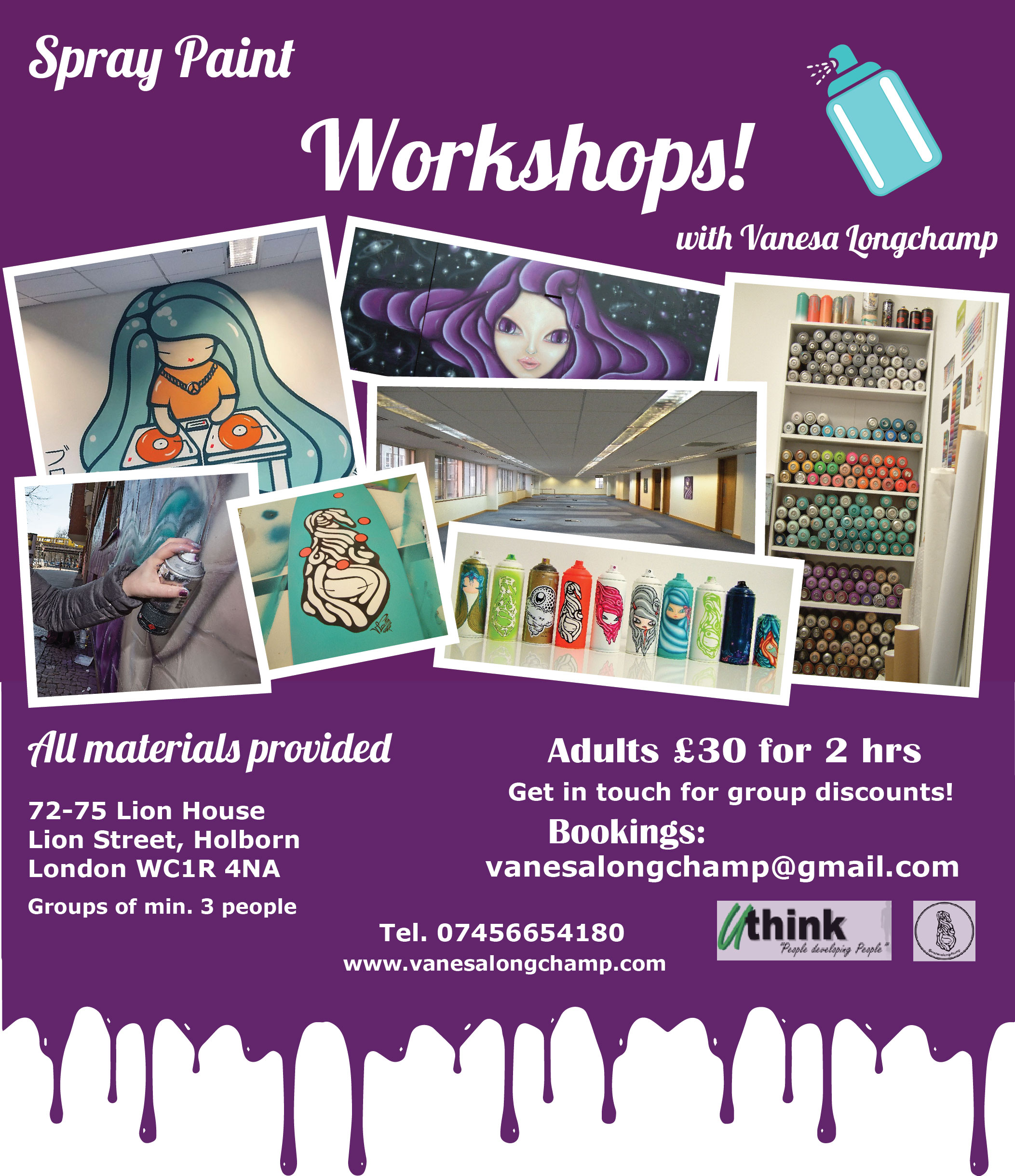 Would you like to learn how to use spray cans and have fun with your friends/colleagues?
Come along to Vanesa Longchamp's graffiti workshops and discover a world of colour!
Info
You will learn basic graffiti techniques and may choose from a range of options: painting freehand, with stencils, on walls or on canvas (or on any other object of your own), etc.
You can also make your own t-shirt!
Workshops last 2 hours and are divided by age (adults, teens and children) and take place in a very large studio in Holborn, Central London.
Terms
Children must be accompanied by an adult.
All materials provided.
Special discount available for office team bonding activities/office parties/schools or any other groups over 10 people.
Minimum of 3 people per workshop. Limited spaces per session.
Book now on vanesalongchamp@gmail.com or on 07456654180

Any questions, please ask :)