Description
Is AI changing what it means to be human?
When: Wednesday 9 May 2018, 5.30 - 7.20pm
Venue: University of Bath, Chancellors' Building, Room 1.11
Audience: FREE event at the University of Bath, open to all with a ticket
Would you replace your doctor with a computer?
Would you trust your car to drive itself?
Are computer algorithms manipulating our democracy?


As these questions become the reality of our daily lives, the IMI is bringing together a group of experts to debate the many ethical dilemmas Machine Learning and Artificial Intelligence (AI) gives rise to.
Join us for a Question Time style debate about how the new world of AI could fundamentally change your professional and private life.
Our panel of experts will examine its wide-ranging implications and discuss how we ensure greater transparency and accountability in the way machine learning is used.
There will be plenty of opportunities for you to have your say and actively take part in the discussions, with questions and voting in real time throughout.
The event will conclude with a wine reception and an opportunity to continue the debate.
Programme
5.15pm: Doors Open
5.30pm :Welcome and Introductions by Professor Nick Pearce
5.45pm: Expert panel debate, questions, answers and real time voting
7.00pm: Wine Reception

Speakers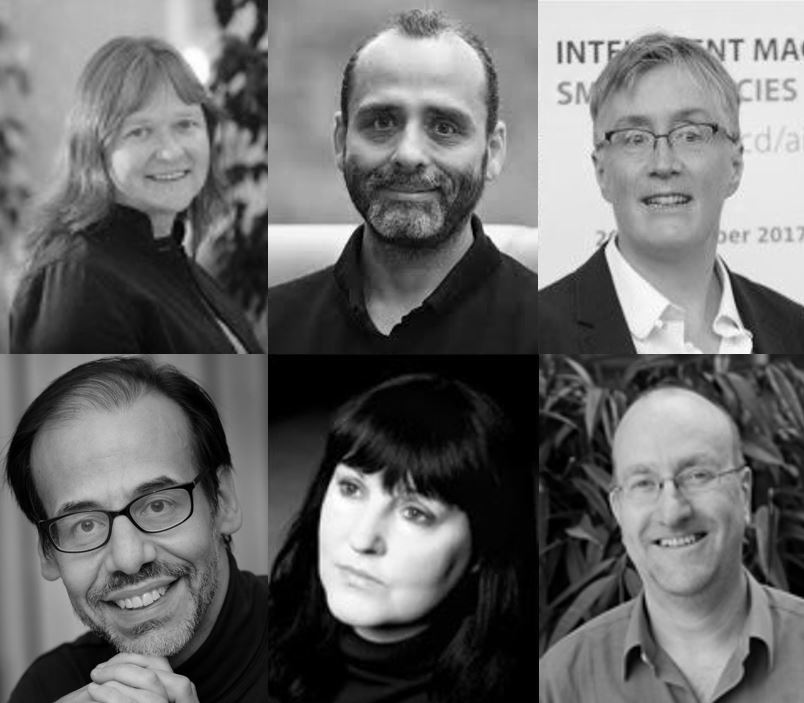 Derek McAuley is Director of Horizon Digital Economy Research, an interdisciplinary research institute funded through the RCUK Digital Economy programme. He has acted as a Specialist Advisor to the House of Lords' European Union Committee into online platforms, and was Chief Innovation Officer during the founding of the Digital Catapult.
Joanna Bryson researches a broad range of topics from artificial intelligence, robot ethics and human cooperation. She has carried out consultancy for The Red Cross on autonomous weapons, Chatham House on the impact of AI on the nuclear threat, and is currently advising the British Parliament, European Parliament, and the OECD on the regulation of AI.
Kathleen Richardson was an instigator of the Campaign Against Sex Robots, set up to draw attention to problematic effects of new technologies on human relations. Richardson is developing a theory of robotics inspired by anti-slavery abolitionist feminism and author of the book 'An Anthropology of Robots and AI: Annihilation Anxiety and Machines'.
Mandy Chessell is an IBM Distinguished Engineer, Master Inventor and Fellow of the Royal Academy of Engineering. She is the first woman to win a Royal Academy of Engineering Silver Medal. The breadth of her work is reflected in her invention portfolio, which to date stands at over 50 issued patents worldwide.
Nello Cristianini carries out the large-scale analysis of media content using various AI methods. He also researches the design of new AI methods, their application to digital humanities and computational social science, and the social impact of Big Data and AI technologies. In 2014, Thomson-Reuters included him in a list of the most influential computer scientists of the decade.
Steve Fuller is a philosopher sociologist in the field of science and technology studies, an internationally acclaimed speaker and author of over 20 books He is a Senior Research Fellow at the Breakthrough Institute, the leading 'ecomodernist' think-tank and an Affiliate Scholar at the Institute for Ethics and Emerging Technologies, the leading 'transhumanist' think-tank.



This event is free to attend, but please register by Wednesday 2 May 2018. For further information please email
r.willis@bath.ac.uk
or visit the
IMI webpage