We revisit the beautiful Harlaxton Manor with an incredible guest speaker Air Chief Marshal Sir Stuart William Peach, GBE, KCB, ADC, DL
About this event
We last had our Christmas meeting at Harlaxton Manor in 2019 and anyone who was there will remember the incredible location and the most enormous Christmas tree in Grantham. The meeting was so magical that we're revisiting this year.
Harlaxton Manor is a Grade1 Listed House just outside Grantham with an amazing history, layout and jaw dropping interior. If you haven't had a chance to see it, this is your opportunity and if you have, you can never get enough.
You'll be greeted with a glass of Prosecco or Elderflower Pressé as you arrive in the splendour of the principal rooms, warm by the enormous open fire and have the opportunity to see the incredible series of entertaining rooms that the house has followed by a three course hot buffet all included in the ticket price. There will also be a cash bar for purchasing more drinks.
We are fortunate enough to have as this year's guest speaker Air Chief Marshall Sir Stuart Peach. Following an already incredible career, Air Chief Marshal Sir Stuart Peach (United Kingdom – Air Force) has just served as the 32nd Chairman of the Military Committee of the North Atlantic Treaty Organization (NATO); the most senior and longest standing military structure in the Alliance. In that post, he was the UK and NATO's most senior military officer. Prior to his latest post, he has had an incomparable career within the Armed Forces, this last role within NATO was his fourth four star appointment. He holds so many other significant honours and honorary Degrees that it's impossible to list them here. It is extremely rare for him to be giving a speech in a civilian situation, particularly in his home town so this is definitely an opportunity not to be missed.
Air Chief Marshal Peach lives in Grantham and is a is married with two children. Many of you will find that you already know his wife extremely well as, for many years, she has been a member, supporter and attendee of Grantham Business Club. Brigitte Peach. You will be amazed and awestruck to hear Sir Stuart speak about his career, work and achievements.
Early Bird Tickets are priced at £17.50. In order to cater for this event, we will need to have pre-bookings to manage numbers, seating and tours so please book as soon as possible.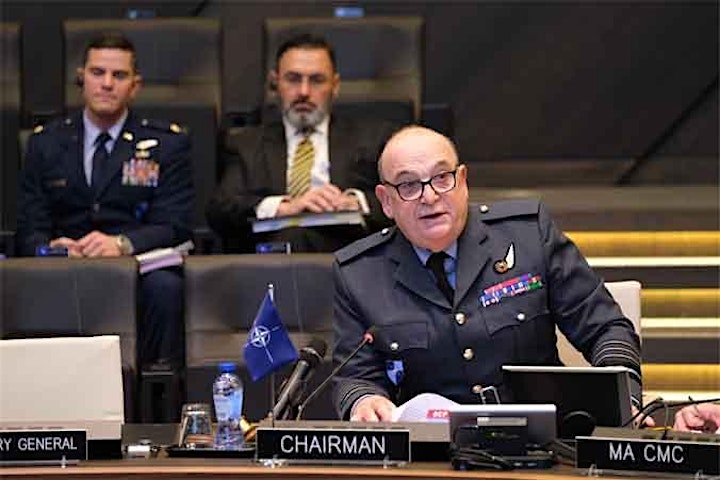 Air Chief Marshal Sir Stuart Peach, delivers the opening remarks at the 180th meeting of the NATO Military Committee in Chiefs of Defence session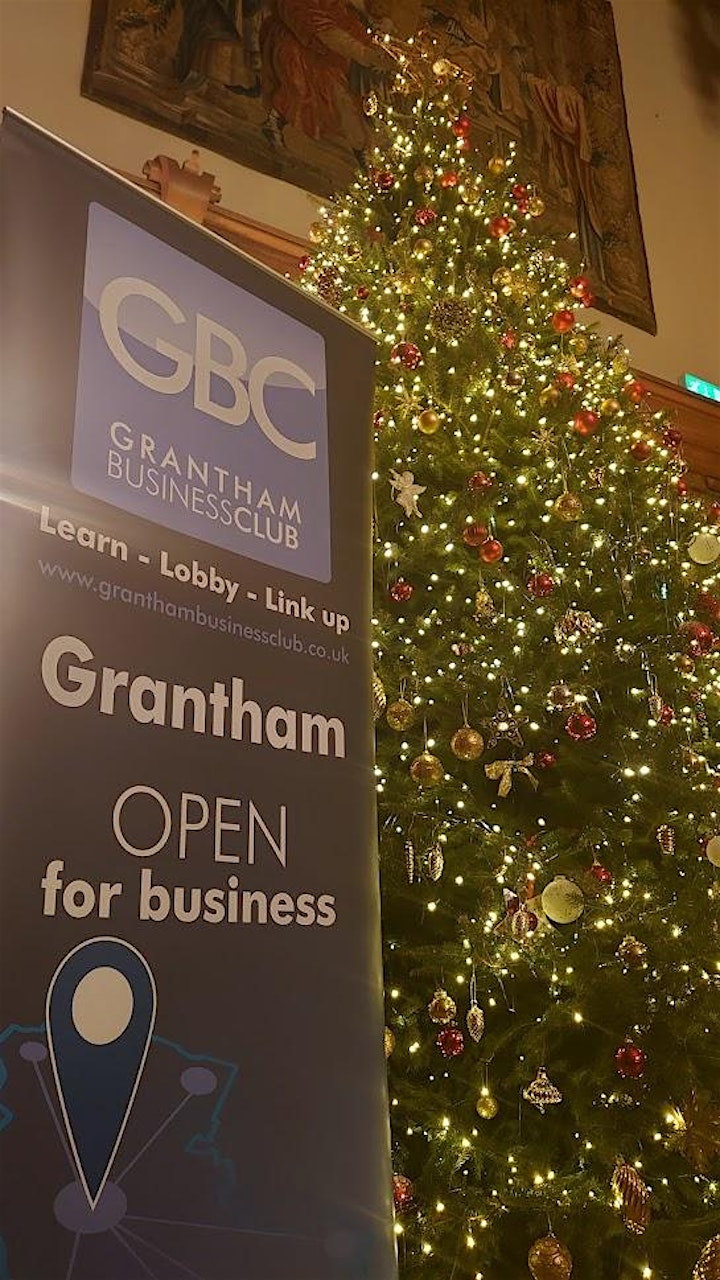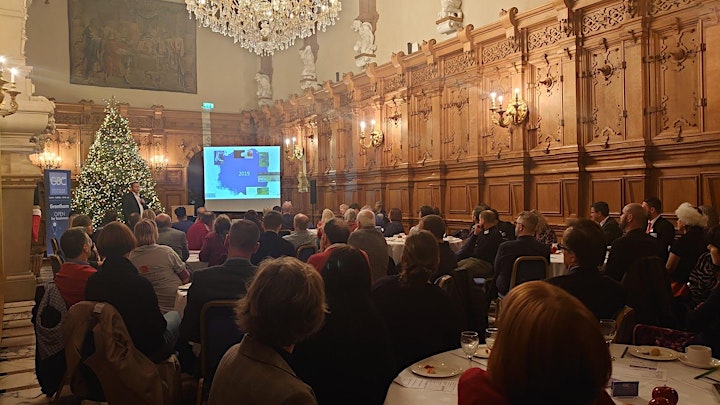 Our last Christmas event at Harlaxton Manor in December 2019
Organiser of Grantham Business Club December Christmas Meeting