Location
Guildhall Arts Centre
8 St Peter's Hill
Grantham
NG31 6QB
United Kingdom
This is your chance to get involved and help shape the future of Grantham Town Centre by taking part in the Community Design Charrette.
About this event
Community Design Events: 21 - 23 April, 2022.
InvestSK (on behalf of South Kesteven District Council) has plans to regenerate the Town Centre, with approx. £6.5 million secured to deliver transformational change, including the restoration of historic buildings, improvements to public spaces and activating city centre living.
Grantham has been a significant town in England, due to its function and location along the main north south axis of the A1 Great North Road, since at least Saxon times. Recorded in the Domesday Book with its Royal Manor, and subsequently growing as a strong wool-based market town in the medieval period – it was able to fund St Wulfram's Church and evolved its own distinctive market town layout. It played a noted role in the Civil War, being captured by Royalists in a surprise attack in 1643, before being retaken by Cromwell.
The proposed Charrette relates to the Grantham Heritage Action Zone (HAZ), which covers the central part of Grantham. The HAZ is a result of successful receipt of funding from Historic England. South Kesteven District Council has commissioned their arms length organisation, InvestSK to deliver the Action Zone programme. There is also Future High Street Fund programme that will support delivery of residential opportunities in the town centre.
The HAZ programme has already delivered some important outputs, including cultural programmes and street art/sculpture. These activities have proved successful in bringing further activity to the town centre. However, like many similar town centres, Grantham has experienced some decline as the historic emphasis on face-to-face town centre retail has diminished. Pressure from out-of-town shopping locations, and changing shopping habits with greater online shopping, combine in places like Grantham to reduce footfall and further exacerbate the problem of animation and economic vitality. However, there are a healthy number of independent retailers, and that, coupled with art and cultural activity can contribute to reactivating the town, providing a platform from which to further rejuvenate the town centre. But, because of national, if not indeed international, long-term trends, these interventions are not enough.
As part of the High Street Heritage Action Zone programme InvestSK, on behalf of South Kesteven District Council are running a "Community Design Charrette". This is an event that brings together community, stakeholders and design specialists over the course of a couple of days to develop a vision, strategy and plan for the future of Grantham town centre, beyond 2024. SKDC have commissioned Kevin Murray Associates, a planning consultancy who have brought together an expert team to deliver this event.
The Charrette is due to take place from Thursday 21 - Saturday 23 April.
Thursday 21st & Friday 22nd - The Guildhall Arts Centre, St Peter's Hill, Grantham, NG31 6PZ
Saturday 23rd - The Jubilee Church Life Centre, 5 London Rd, Grantham NG31 6EY
The Charrette will feature numerous opportunities for you to get involved and have your say about the future development of Grantham Town Centre. Each day the design team will work with the community to discuss visions and goals and rapidly progress the design for review the next day.
See below for a more detailed programme.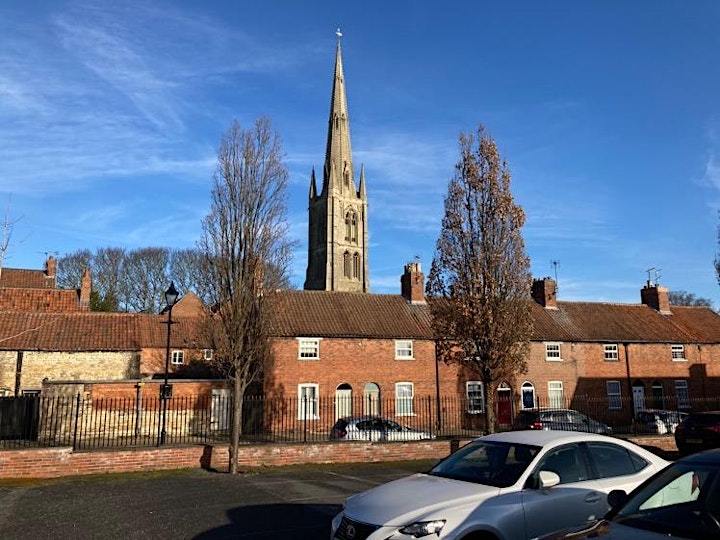 Charrette Programme
Day 1: Thursday 21 April, The Guildhall Arts Centre
Strategic Focus
09:00 Registration
09:30 Session One
Welcome and Introduction
Briefing Presentation
10:15 Session Two
Guided site visit (with Place Standard toolkit)
Feedback
13:00 LUNCH
13:30 Session Three
Emerging trends and lessons from elsewhere
14:30 Session Four
Vision building and Scenario planning
Feedback
16:30 Close of daytime session
18:00 EVENING SESSION
Aspire Grantham - What would a vision mean for Grantham?
20:00 Close of evening session
Day 2: Friday 22 April, The Guildhall Arts Centre
Site Focus
09:00 Registration
09:30 Session One
Welcome and Day 1 Recap
Identify potential sites and projects/programmes
11:45 Session Two
Design Workshop 1
Identify locations, areas
Identify and define projects/programmes
Group work testing issues, ideas and opportunities
13:00 LUNCH
13:45 Session Three
Design Workshop 2
Consider constraints and opportunities of propositions
Action required for successful delivery
15:15 Action Planning
Who would be involved?
Potential funding streams?
16:30 Close of Day Two
Day 3: Saturday 23 April, The Jubilee Church Life Centre
Final Presentation
10:00 – 12:00 OR 13:00 – 15:00
Review session
Pin-up and presentation of emerging ideas and proposals
15:00 CLOSE OF CHARRETTE
In order to contribute and get the most out of the Charrette we recommend attending the whole of the event. For those unable to do so, it is possible to attend for just one day or part of a day.