Description

This event is hosted by the D2N2 Growth Hub in partnership with Nottingham City Council and EMB Group. It is part-funded by the European Regional Development Fund.
Do you feel that it's always someone else that secures grant funding? Do you know where to find grants? And are you deterred by the application process?
This event will help you identify the correct funding for your business and help you to submit a competitive proposal. Key issues we will cover include:
• Who are "the funders" and what's the impact of Brexit?
• State Aid – what do I need to know?
• Application process – top tips (and common mistakes)
• Financial projections – what are the funders looking for?
• What grant funding is currently available?
• Where can I find out about future grant funds?


Who Should Attend?
This workshop is for SMEs, sole traders and business owners in Derbyshire and Nottinghamshire who are interested in learning more about how to put together a successful application to grow your business through grant funding.
Agenda

9am - 9.30am - Registration, breakfast, refreshments and networking
9.30am - 9.40am - Welcome to the D2N2 Growth Hub
9.40am - 10.45am - Presentation, David Smith
10.45am - 11am - Tea and coffee break
11am - 12pm - Presentation, David Smith
12pm/12.30pm - Finish
About the Speaker - David Smith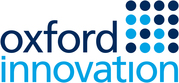 The workshop will be delivered by David Smith, Business Growth Director at Oxford Innovation. David has a wealth of experience, having managed grant programmes and supported businesses across Derbyshire and Nottinghamshire to successfully secure funding over a number of years.
ERDF
The support provided by D2N2 Growth Hub 2019-2022 is part-funded via the European Regional Development Fund, therefore we are required to evidence that you are a small to medium sized enterprise.
Prior to attending a D2N2 Growth Hub event, or contact with a D2N2 Growth Hub Adviser, you will need to submit an SME enrolment form providing details of your business which will be sent to you via email.
Please print the form, complete all areas, sign in ink, scan and return by email to growthhubevents@d2n2growthhub.co.uk with Growth Hub 2019-22 enrolment form in the subject line.