Description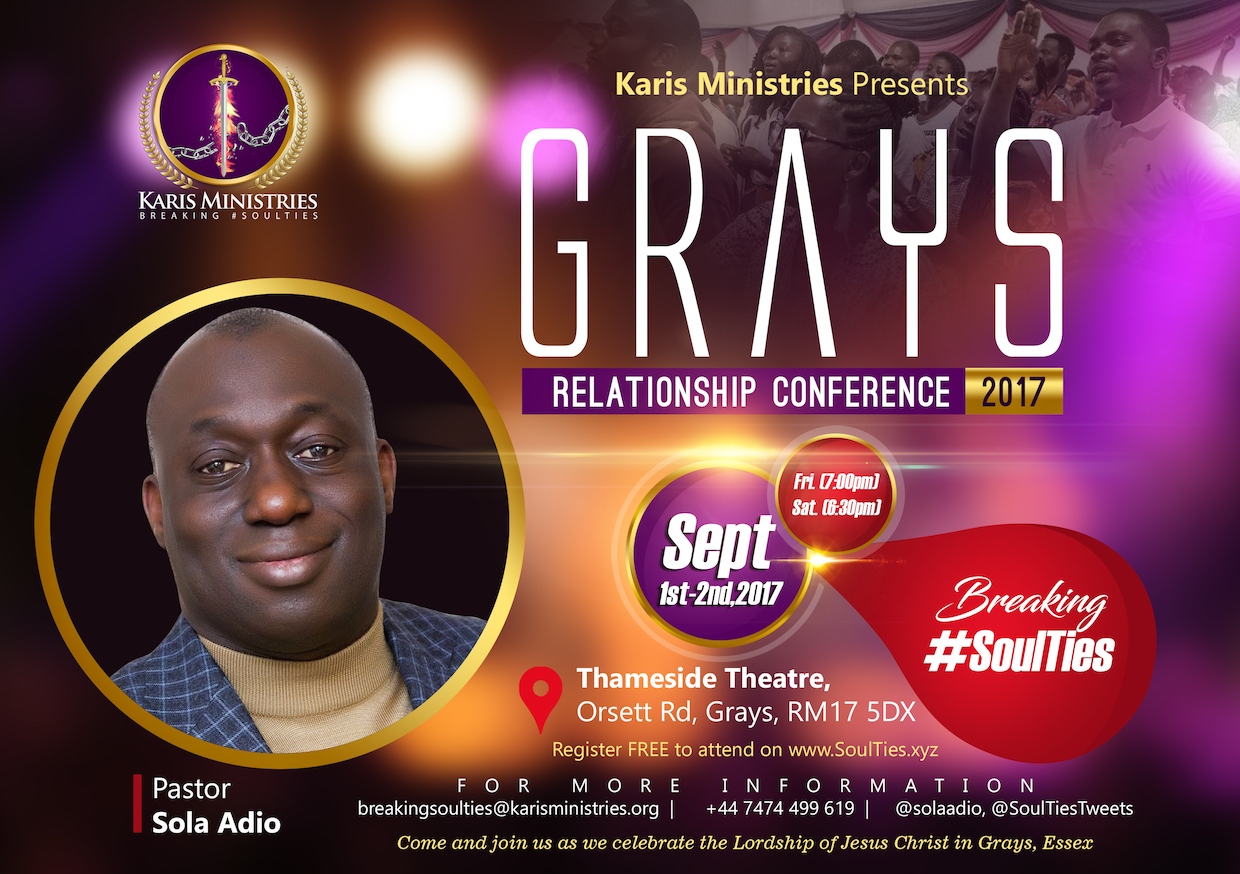 Calling all Young Adults! Single and Married! We invite you to make plans to attend "Grays Relationship Conference 2017"
Theme: Breaking #SoulTies
Dates: Friday 1st September 7:00pm & Saturday 2nd September 6:30pm
Hosts: Sola & Moni Adio
Venue: Thameside Theatre, Orsett Rd, Grays, RM17 5DX
Registration: FREE

This interactive event is designed to edify, encourage and challenge young adults with tools they need to get moving, and shake off all #SoulTies that stand in the way of the manifestation of their God-given dreams and goals.
It is a time for us to learn through the Gospel of Jesus Christ on how we have ALREADY been set free from all #SoulTies and how to practically walk in the freedom that Jesus has purchased for us through His blood.
We will learn how to break sexual and wrong emotional #SoulTies with people, break loose from habits such as pornography and masturbation using teachings and revelations from God's Word. You can read some of our previous testimonies from here -> Testimonies. You can also read more about the "Breaking #SoulTies" outreach here -> BreakingSoulTies
During this event also, we will also be formally launching our book "Breaking #SoulTies" that has helped give birth to testimonies in the lives of people.
For more information,
Email: breakingsoulties@karisministries.org
Phone: +44 7474 499 619
Twitter: @solaadio, @SoulTiesTweets