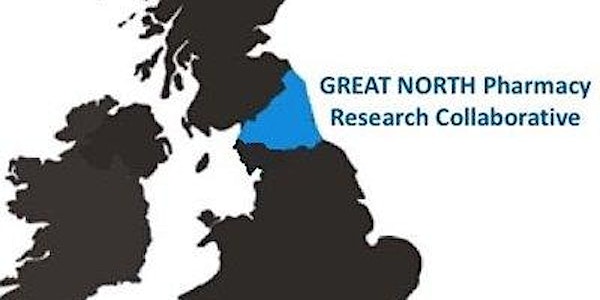 Great North Pharmacy Research Collaborative Conference 2022
The theme of the 2022 conference is Sustainability in Pharmacy: The health of patients and the planet
About this event
The theme for our annual conference is Sustainability in Pharmacy: The health of patients and the planet. 
As discussed in a recent publication by the Chief Pharmaceutical Officer (Good for you, good for us, good for everybody; A plan to reduce overprescribing to make patient care better and safer, support the NHS, and reduce carbon emissions), the medicines supply chain has a huge impact on the carbon footprint of healthcare.  The reasons are multifactorial but many can be reduced by our profession such as reducing polypharmacy, improving medicine supply chain efficiencies to name but two.
The conference will be chaired by Min Na Eii, Advanced Pharmacist Practitioner, South Tyneside and Sunderland NHS Foundation Trust.
Min Na is an Acute Medicine Pharmacist at Sunderland Royal Hospital and Bank NHS 111 Pharmacist for North East Ambulance Service. Vice Chair of Sustainability for Guild of Healthcare Pharmacists. Co-Founder of Pharmacy Declares, a group of climate conscious pharmacy professionals based in the United Kingdom calling for divestment of fossil fuels & positive reinvestments, declaration of climate emergency & climate-health leadership & education. UK's international liaison for Rx4Climate. Member of Medact North East, an independent public health voice on the social, economic, environmental and other major determinants of health. Follow Min Na on Twitter @minna_eii
We will showcase pre-registration projects and work undertaken by pharmacy professionals from hospital, community and primary care, as well as examples of research undertaken at our local academic institutions. Crucially, this event will be an opportunity to meet peers and leaders from across the profession, to share, learn, support and be supported.
@GtNorthPharmRes #GNPRC2022
By working together as one pharmacy team across multiple organisations and sectors we have a unique opportunity to improve quality of care, reduce risk of harm from medicines and increase efficiencies.
Programme
An agenda will be added shortly.
Be part of the conference...
We are interested to see examples of good, interesting and innovative practice and research from the North East and North Cumbria; especially work that showcases sustainability and environmental considerations within services.
Submit ideas for posters, keynote presentations or to run or be part of our panel sessions here: https://forms.office.com/pages/responsepage.aspx?id=kp4VA8ZyI0umSq9Q55Ctv0HxODj8hNJNgZ57woWOIc5UNERHMEtTRUlTWUtTMUlOVzZaU1BUNTNZNi4u
Costs to attend
There is no cost to attend for non-Pharma delegates.
Pharma reps will be charged £250 to attend the conference if not part of an exhibition stand.
Exhibiting
If you are interested in exhibiting please contact sarah.black@ahsn-nenc.org.uk.
Join the conversation
Please follow us on Twitter @GtNorthPharmRes #GNPRC2022 to join the conversation.
Accessibility
For further information about the conference or to discuss accessibility concerns please contact sarah.black@ahsn-nenc.org.uk
Watch the 2021 conference

Organiser of Great North Pharmacy Research Collaborative Conference 2022